Customer Support Outsourcing India: Merging Traditional Values with Modern Solutions
In today's global marketplace, where products and services are increasingly commoditized, the distinguishing factor for many businesses is the quality of their customer support. A satisfied customer not only translates to repeat business but also serves as a brand ambassador. Understanding this crucial aspect, many companies are turning to outsourcing, and India has emerged as a premier destination for customer support solutions, blending its age-old ethos of 'Atithi Devo Bhava' (The guest is God) with contemporary technological infrastructure.
The bedrock of India's ascent in customer support outsourcing lies in its vast, educated, and English-speaking populace. Given that English is a significant medium of instruction in the nation's educational institutions, India boasts a workforce proficient in the language, making interactions with global clients smooth and efficient.
But language is just the tip of the iceberg. The core strength of the country's customer support industry is its adaptability. Whether it's voice support, email responses, chatbots, or even social media interactions, Indian professionals are trained to cater to diverse platforms and multi-channel inquiries. This holistic approach ensures that businesses can offer their customers multiple touchpoints, enhancing accessibility and, by extension, customer satisfaction.
Technological prowess further propels the nation's prominence in this sector. With a robust IT infrastructure and a growing emphasis on digital solutions, the country is well-equipped to integrate AI, machine learning, and data analytics into its customer support services. Such advancements allow for predictive support, personalizing interactions based on customer history and preferences, and thereby elevating the entire support experience.
What truly sets South Asian outsourcing destination apart is its innate understanding of hospitality and service. Rooted deeply in its cultural fabric is the belief in treating guests, or in this case, customers, with utmost respect and attentiveness. This translates to a support experience that is not just transactional but genuinely empathetic and solution-oriented.
Cost efficiency is another significant draw for businesses. Outsourcing customer support to India allows companies to avail top-tier services without the heavy financial burden of setting up and maintaining an in-house team. This economic advantage, coupled with the high quality of service, offers companies an unparalleled ROI.
India's 24/7 operational model ensures that customers from different time zones receive timely assistance. This round-the-clock support model is particularly beneficial for businesses with a global clientele, ensuring that customer queries and grievances are addressed promptly, irrespective of geographical boundaries.
The Indian government's proactive approach in promoting the IT and BPO sectors provides an additional layer of assurance. With policies that encourage skill development, technological innovation, and infrastructure enhancement, the environment is ripe for the continued growth and evolution of the customer support outsourcing industry.
As businesses worldwide strive to carve a niche in a competitive landscape, exceptional customer support becomes their secret weapon. India, with its blend of skilled professionals, technological advancements, traditional values of hospitality, and cost advantages, offers an outsourcing solution that is both effective and efficient. Collaborating with India for customer support outsourcing isn't just a business decision; it's a strategic move towards building lasting relationships with customers and fortifying brand loyalty.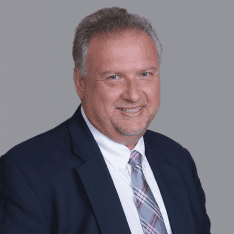 Co-CEO & CCO
US: 866-201-3370
AU: 1800-370-551
UK: 808-178-0977
j.maczynski@piton-global.com
Are you looking for an onshore, nearhsore, or offshore outsourcing solution? Don't know where to start? I am always happy to help.
Let's chat!
Best Regards,
John
Success in outsourcing isn't a matter of chance, but rather the result of a meticulously defined process, a formula that Fortune 500 companies have diligently honed over time. This rigor is a significant factor in the rarity of failures within these industry titans' outsourced programs.
Having spent over two decades partnering with and delivering Business Process Outsourcing (BPO) solutions to Fortune 500 clients, John possesses an in-depth understanding of this intricate process. His comprehensive approach incorporates an exhaustive assessment of outsourcing requirements, precise vendor sourcing, and a robust program management strategy.