In the rapidly evolving world of customer service outsourcing, the Philippines has successfully carved out a unique and dominant niche. Known for its proficient English-speaking workforce, cultural familiarity with the West, and competitive pricing, the country is now a sought-after hub for global outsourcing.
Previously, the industry was primarily dominated by countries such as India, but the tides have shifted, positioning the country as a leading player in this space. Several key factors have played a part in the country's rise to prominence in the realm of customer service outsourcing.
Firstly, the Philippines is renowned for its English-proficient population. As a former U.S. colony, English is a cornerstone of the country's educational system, which facilitates effective communication between customer service representatives and consumers. This proficiency reduces communication errors, thus enhancing the customer experience.
Secondly, the nation's close cultural alignment with the West is another powerful asset. The Filipinos' exposure to Western media and their historical ties with the U.S. have fostered an understanding of Western values and social norms. This cultural affinity allows for more authentic and smooth customer interactions, resulting in higher customer satisfaction.
Moreover, the cost of labor in the Philippines is significantly lower than that in Western countries, making it a cost-effective option for businesses. Despite the high levels of English proficiency and cultural familiarity, businesses can provide high-quality customer service without the associated high costs, an advantage hard to overlook.
But cost savings is not the only reason that firms are outsourcing their customer service to the Philippines. The quality of service delivered by Filipino call center agents is world-class. They are lauded for their work ethics, empathy, and capacity to handle challenging customer situations with grace. This combination of cost-effectiveness and quality service is indeed a winning formula in the fiercely competitive global market.
However, as with any business venture, outsourcing to the Philippines does come with its challenges. These include concerns about infrastructure stability, political climate, and data security. Companies need to conduct thorough risk assessments and create robust contingency plans before embarking on the outsourcing journey.
To maximize the benefits of outsourcing, businesses should also ensure open lines of communication and collaboration with their service providers. Clear performance metrics, regular feedback, and nurturing a partnership approach can significantly improve the overall quality and effectiveness of the outsourcing arrangement.
Moreover, maintaining cultural identity and brand alignment are critical when outsourcing. It is important for organizations to work closely with their offshore teams, ensuring they are not just answering calls, but also embodying the brand's essence in every interaction.
The Asian nation's emergence as a hub for customer service outsourcing is a testament to the shifting dynamics of the global business landscape. This evolution offers businesses a unique blend of advantages that marry cost-effectiveness and quality service.
However, as with any strategic business decision, it is important to approach outsourcing with careful consideration and due diligence. Companies must commit to building sustainable, productive relationships with their outsourcing partners.
The future of customer service outsourcing shines brightly with the Philippines in the forefront. Through continued investment in education, infrastructure, and technology, the nation is likely to hold its position as a preferred choice for businesses looking to outsource their customer service operations globally.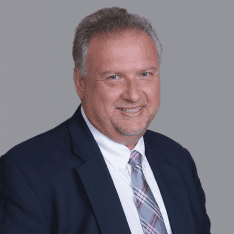 Co-CEO & CCO
US: 866-201-3370
AU: 1800-370-551
UK: 808-178-0977
j.maczynski@piton-global.com
Are you looking for an onshore, nearhsore, or offshore outsourcing solution? Don't know where to start? I am always happy to help.
Let's chat!
Best,
John.
Success in outsourcing isn't a matter of chance, but rather the result of a meticulously defined process, a formula that Fortune 500 companies have diligently honed over time. This rigor is a significant factor in the rarity of failures within these industry titans' outsourced programs.
Having spent over two decades partnering with and delivering Business Process Outsourcing (BPO) solutions to Fortune 500 clients, John possesses an in-depth understanding of this intricate process. His comprehensive approach incorporates an exhaustive assessment of outsourcing requirements, precise vendor sourcing, and a robust program management strategy.