Customer Service Outsourcing Philippines: The Go-to Destination for US, UK, and Australian Companies
For businesses around the world, customer service has emerged as a pivotal differentiator, often holding the key to brand loyalty, customer retention, and sustainable growth. When companies from economic heavyweights such as the US, UK, and Australia look to outsource this critical function, one destination frequently tops their list: the Philippines.
The Philippines' emergence as a leader in customer service outsourcing is not a sudden phenomenon. With a rich history of close ties with Western countries, the nation offers a workforce that not only speaks impeccable English but also understands Western culture. This cultural alignment has proven invaluable when serving customers from the US, UK, and Australia, ensuring interactions are smooth and naturally resonant.
Moreover, the country boasts an impressive literacy rate, with its institutions regularly churning out graduates primed for the BPO industry. These young professionals possess both the technical know-how and soft skills necessary to provide world-class customer service. Their innate sense of empathy, combined with rigorous training, results in a level of service that's both efficient and compassionate.
Yet, the appeal of the Philippines as a customer service outsourcing destination extends beyond its workforce. The country's infrastructure, having undergone significant modernization, supports the vast technological needs of the BPO sector. Advanced telecommunication systems, secure data centers, and cutting-edge software ensure that businesses from the US, UK, and Australia receive service that's not only top-notch but also consistently reliable.
The cost-effectiveness of outsourcing to the Southeast Asian BPO powerhouse nation is, of course, a significant draw. However, it's essential to note that while savings are substantial, they do not come at the expense of quality. Filipino call centers have continuously demonstrated that exceptional service can be delivered without hefty price tags, a balance that's especially appealing to businesses aiming to maximize their ROI.
Geographically, the Philippines' positioning works well for companies from different parts of the globe. While it's daytime in the US, it's night in the Philippines, ensuring 24/7 service. Similarly, the time difference between Australia and the UK is manageable, ensuring businesses in these regions always have a team ready to handle their customer service needs, regardless of the hour.
Plus, the government, recognizing the BPO industry's contributions to the economy, has put forth policies and incentives to foster growth and ensure stability. This proactive approach guarantees that the outsourcing sector remains robust, competitive, and primed for future challenges.
The Philippines stands out as a beacon for customer service outsourcing, drawing businesses from the US, UK, and Australia with its unique blend of talent, technology, culture, and cost-effectiveness. As the global business landscape evolves, this island nation is poised to retain its position, helping companies from various regions navigate the challenges of the 21st century with unparalleled customer service support.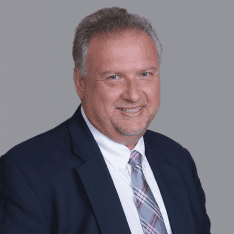 Co-CEO & CCO
US: 866-201-3370
AU: 1800-370-551
UK: 808-178-0977
j.maczynski@piton-global.com
Are you looking for an onshore, nearhsore, or offshore outsourcing solution? Don't know where to start? I am always happy to help.
Let's chat!
Best Regards,
John
Success in outsourcing isn't a matter of chance, but rather the result of a meticulously defined process, a formula that Fortune 500 companies have diligently honed over time. This rigor is a significant factor in the rarity of failures within these industry titans' outsourced programs.
Having spent over two decades partnering with and delivering Business Process Outsourcing (BPO) solutions to Fortune 500 clients, John possesses an in-depth understanding of this intricate process. His comprehensive approach incorporates an exhaustive assessment of outsourcing requirements, precise vendor sourcing, and a robust program management strategy.