Customer Service Outsourcing Philippines: Taking Businesses to the Next Level
As the global business landscape continually evolves, companies are consistently seeking strategies to elevate their operations, enhance customer experiences, and carve out a distinct competitive edge. One tactic that's been gaining tremendous traction is customer service outsourcing, with the Philippines emerging as a premier destination.
At the nexus of this transformative shift stands the Philippines, a country with a rich tapestry of English fluency, cultural alignment with Western values, and an innate knack for exceptional customer service. But what truly sets the Southeast Asian BPO powerhouse apart in the crowded outsourcing market, and how is it catapulting businesses to the next echelon of success?
Foremost, the country boasts a vast pool of educated, tech-savvy professionals. The Philippine education system, with its emphasis on English and communication skills, churns out graduates primed for the intricacies of customer service. This proficiency is further amplified by the nation's cultural predisposition towards empathy, patience, and a deep-seated desire to assist – a potent mix that translates into unparalleled customer interactions.
Financial pragmatism is another driving factor. Outsourcing to the Philippines allows companies to avail top-tier customer service without the exorbitant costs associated with in-house teams in Western countries. This cost-effectiveness, however, doesn't come at the expense of quality. The nation has persistently invested in infrastructure, training, and technology, ensuring that businesses receive value that often surpasses their investment.
Speaking of technology, the country is riding the crest of the digital wave. With the proliferation of AI, chatbots, and other advanced customer service tools, the country's outsourcing providers have adeptly integrated these innovations. The result? Streamlined operations, quicker response times, and a more personalized approach to customer care.
Yet, technology alone can't replace the human touch, and this is where the Philippines truly shines. Customers today crave genuine interactions, a sentiment that Filipino agents intuitively understand and incorporate. Their ability to weave humanity into every interaction, even amidst a tech-dominated backdrop, creates memorable and loyalty-inducing experiences.
Plus, as businesses increasingly pivot towards a global clientele, the multifaceted cultural adaptability of Filipino agents comes into play. They seamlessly cater to a diverse customer base, understanding subtle cultural nuances and adjusting their communication style accordingly.
The cumulative effect of these advantages is clear: businesses that opt for customer service outsourcing to the Philippines are not just offloading a task. They are partnering with a country that has metamorphosed customer care from a mere operational necessity into a strategic asset. It's a synergy where local expertise elevates businesses, propelling them to levels of success previously uncharted.
The bottom line, as companies worldwide recalibrate their strategies in this era of unprecedented change, the Philippines stands ready, not just as an outsourcing hub but as a collaborator in business evolution. The nation's potent blend of people, tech prowess, and cost advantages promises a brighter horizon for businesses, ensuring that customer service isn't just outsourced but elevated to the next level.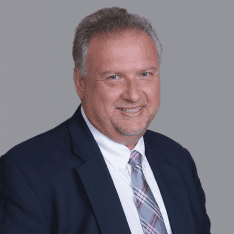 Co-CEO & CCO
US: 866-201-3370
AU: 1800-370-551
UK: 808-178-0977
j.maczynski@piton-global.com
Are you looking for an onshore, nearhsore, or offshore outsourcing solution? Don't know where to start? I am always happy to help.
Let's chat!
Best Regards,
John
Success in outsourcing isn't a matter of chance, but rather the result of a meticulously defined process, a formula that Fortune 500 companies have diligently honed over time. This rigor is a significant factor in the rarity of failures within these industry titans' outsourced programs.
Having spent over two decades partnering with and delivering Business Process Outsourcing (BPO) solutions to Fortune 500 clients, John possesses an in-depth understanding of this intricate process. His comprehensive approach incorporates an exhaustive assessment of outsourcing requirements, precise vendor sourcing, and a robust program management strategy.