Customer Service Outsourcing Philippines: Elevating Global Brands Through Excellence and Empathy
In a world where businesses are increasingly vying for customer loyalty, the importance of stellar customer service cannot be overstated. Every interaction with a customer shapes their perception of a brand, influencing not only their immediate purchase decisions but also their long-term loyalty. Recognizing this, many global brands have turned to outsourcing their customer service operations. Among the leading destinations for this strategic move is the Philippines, a nation that has, over the years, emerged as a bastion of customer service excellence.
The Philippines' journey to becoming a global hub for customer service outsourcing is steeped in its socio-cultural fabric. At its core, Filipino culture values 'kapwa' or shared humanity. This ethos of empathy and compassion translates seamlessly into the customer service domain. Filipino agents, inherently warm and courteous, have an innate ability to connect with customers, understand their concerns, and offer solutions with genuine care. Such authentic interactions build trust, turning customers into brand advocates.
The Philippines' historical ties with Western nations, particularly the United States, have also resulted in a population that's well-versed in Western culture, preferences, and idioms. This cultural affinity ensures that Filipino customer service representatives can relate to and resonate with a diverse global clientele. It's not just about language proficiency, though the country's strong English-speaking capabilities certainly play a part. It's about understanding the nuances, the unspoken sentiments, and the expectations of the customer.
Another facet bolstering the Asian's nation dominance in customer service outsourcing is its solid educational system. The country has a high literacy rate and churns out thousands of college graduates annually, many of whom find rewarding careers in the burgeoning BPO sector. Training programs tailored to the specifics of customer service, from communication skills to problem-solving techniques, further hone their capabilities.
From a business perspective, the cost benefits of outsourcing customer service to the Philippines are undeniable. While the country offers world-class service, the operational costs, including salaries, infrastructure, and overheads, are significantly lower than in Western nations. This cost arbitrage allows companies to offer 24/7 support without a hefty price tag, a critical advantage in today's round-the-clock digital landscape.
Yet, beyond the metrics and financials, it's the intangibles that truly set the Philippines apart. Think about a distraught caller at the end of the line, grappling with a product issue. It's the calming voice of the agent, their patience in listening, and their genuine desire to help that turns the situation around. This ability to infuse humanity into business interactions is where the Philippines shines.
However, companies must navigate this landscape judiciously. While there are numerous BPO providers in the country, it's essential to partner with those who align with the brand's values, have a proven track record, and invest in continuous training and technology upgrades.
As businesses evolve in the digital age, the human touch becomes even more precious. The Philippines, with its unique blend of empathy, cultural alignment, expertise, and cost-effectiveness, offers global brands an avenue to elevate their customer service, fostering relationships that stand the test of time and turbulence.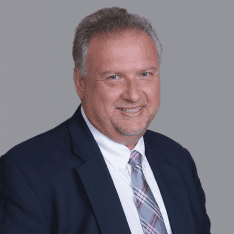 Co-CEO & CCO
US: 866-201-3370
AU: 1800-370-551
UK: 808-178-0977
j.maczynski@piton-global.com
Are you looking for an onshore, nearhsore, or offshore outsourcing solution? Don't know where to start? I am always happy to help.
Let's chat!
Best Regards,
John
Success in outsourcing isn't a matter of chance, but rather the result of a meticulously defined process, a formula that Fortune 500 companies have diligently honed over time. This rigor is a significant factor in the rarity of failures within these industry titans' outsourced programs.
Having spent over two decades partnering with and delivering Business Process Outsourcing (BPO) solutions to Fortune 500 clients, John possesses an in-depth understanding of this intricate process. His comprehensive approach incorporates an exhaustive assessment of outsourcing requirements, precise vendor sourcing, and a robust program management strategy.