What should you understand about customer experience?
The customer's perception
The importance of customer experience
The benefits of customer experience
In most companies today, there are different aspects that need to be focused on in order to achieve certain levels of growth and improvement. One of them is the concept of customer experience. Many Philippine call centers are known for putting this at the top of their priority list so that they stay at the forefront of their industry.
Take a look at how important customer experience is and what it can bring to a company by reading this article.
Customer Perception
Arguably the most important concept that every digital marketer should understand is their customer's perception. This concept is paired indefinitely with customer experience because of how the two influences one another.
Bear in mind that everything that we experience, we judge through our own perspective.
People see experiences and possessions as an extension of their identity. A customer's perspective dictates how they see a brand, not the other way around. This is a very common misconception among companies. They think that they can forge and design their companies to embody certain ideas through physical means alone. However, that is definitely not the case.
One of the many definitions of customer perception states that it is:
"A marketing concept that encompasses a customer's impression, awareness, and/or conscious about a company or its offerings."
That includes every little thing that can affect a customer's idea of a brand. They don't need to witness a transaction or buy a product to form their own perception of a company. Things like advertisements, customer reviews, and public relations all have a way of affecting customer perception.
Customer perception has a big influence on the overall customer experience that people get. Think of it this way. If people initially had a negative perception of a brand, it would take a lot more to please them. Meanwhile, those who have positive perceptions would be easier to please.
It's important to note that customers will almost never review brands by giving them percentage scores, rather they will simply say that the service or the products are great, amazing, satisfactory, and the like. Much of customer experience can be linked to emotions—particularly how a company or a brand makes its customers feel after an interaction.
The Importance of Customer Experience
Customer experience is an incredibly hot topic nowadays. It's one of the most important factors of business that every single company should focus on in order to experience some levels of growth. A study by Forrester found that those considered to be leaders in Customer Experience had delivered a compound annual revenue growth rate of 17% over a five-year period, while those who downplay customer experience received only 3% CAGR.
In essence, focusing on customer experience can lead to different kinds of improvement in your company. That being said, the changes aren't just found internally. In fact, most of the effects of customer experience can be found externally—especially in its effects on most of your customers.
Providing great customer experience can help you stand out from the rest of your competitors. Bear in mind that people nowadays are twice as likely to share their bad experiences than they are to talk about their positive experiences.
The CIO of Dell, Jerry Gregoire also mentioned that, "the customer experience is the next competitive battleground." The comparison between brands is not only limited to products and services, but it now also includes user experience.
Benefits of Good Customer Experience
A company that offers decent customer experiences can reap the benefits that it can bring. The customer experience itself can lead to a domino effect. Once you experience improvements in one aspect of your business due to customer experience, all the rest will follow. Here are a few common ones:
Reduced Costs of Marketing and Other Services
When a company focuses more on the customer's experience, they have to make an effort to understand their customers better. With more information on their market, there will be less guesswork on what they want—leading to a lot of potentially saved funds for marketing and research.
The way companies collect data isn't through phone calls or forced surveys. They will rely on more organic, natural, and customer-centric approaches. It may be slow at first, but as time passes by, they will collect a lot of genuine responses that will help you understand the market dynamics even better.
Improved Customer Engagement
Customers will most likely trust in businesses that they are familiar with. With good customer experience come better and more dynamic customer engagement opportunities.
The use of traditional media, and social media enables companies to engage with their consumers using their desired platform—making it possible to get more feedback from different kinds of people. These kinds of interactions create a feeling where consumers are more willing to share their wants and needs with the company.
More Customer Acquisition
The rise of digital marketing and social media has made way for word-of-mouth marketing to truly shine. Nowadays, it's one of the things that companies rely on the most to get in touch with customers and other prospects.
A large majority of consumers nowadays rely on recommendations from their friends and families. That includes referrals through the internet and through real-life interactions.
Through a customer experience approach, companies are trying to ensure that their customers get the best possible experience right from the first point of contact. Through this, they can try to build long-term relationships with their customers in order to result in multiple positive word-of-mouth marketing.
Increased Customer Loyalty and Retention
Great and consistent customer experience can build relationships between customers and brands. The foundation they build leads to better loyalty and improved retention—especially when a brand has both quality products and services, and amazing customer experience.
Loyal customers are willing to pay for the same products and services when a company makes it feel like the companies provide extra value through the many interactions they have. The extra effort that companies provide is definitely worth the extra costs.
Key Takeaway
Customer experience is one of the most important factors that can contribute to the growth of a company. In fact, just focusing on CX alone can lead to loads of improvements mostly to the way customers interact and perceive the brand as a whole.
Take a look at most of the top Philippine call centers if you want to understand how good customer experience can lead to growth. The BPO industry in the Philippines is at the top of the charts and has achieved such height by focusing closely on the whole customer experience.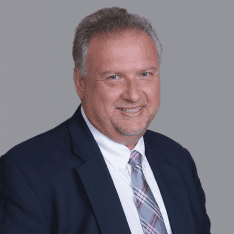 Co-CEO & CCO
US: 866-201-3370
AU: 1800-370-551
UK: 808-178-0977
j.maczynski@piton-global.com
Are you looking for an onshore, nearhsore, or offshore outsourcing solution? Don't know where to start? I am always happy to help.
Let's chat!
Best,
John.
Success in outsourcing isn't a matter of chance, but rather the result of a meticulously defined process, a formula that Fortune 500 companies have diligently honed over time. This rigor is a significant factor in the rarity of failures within these industry titans' outsourced programs.
Having spent over two decades partnering with and delivering Business Process Outsourcing (BPO) solutions to Fortune 500 clients, John possesses an in-depth understanding of this intricate process. His comprehensive approach incorporates an exhaustive assessment of outsourcing requirements, precise vendor sourcing, and a robust program management strategy.