Customer Experience Management Outsourcing to the Philippines: Harnessing KPIs, CSAT, and Cost-Savings for Service Superiority
Customer Experience Management (CEM) outsourcing to the Philippines has established itself as a strategic linchpin for businesses aiming to enhance service superiority while monitoring Key Performance Indicators (KPIs) and customer Satisfaction (CSAT) scores, and achieving significant cost-savings. With its robust outsourcing infrastructure, the Philippines provides a comprehensive approach to CEM, where meticulous attention to performance metrics is paired with a deep commitment to customer contentment.
Strategic Focus on KPIs
Philippine CEM providers are adept at aligning their operations with the critical KPIs that drive business success. By carefully monitoring metrics such as First Contact Resolution (FCR), Average Handle Time (AHT), and Net Promoter Score (NPS), they provide businesses with the data needed to make informed decisions. This focus on KPIs ensures that every aspect of the customer interaction is optimized for efficiency and effectiveness.
CSAT at the Core
Central to the outsourcing model in the country is the prioritization of CSAT. Recognizing that satisfied customers are the cornerstone of business growth, CEM providers invest heavily in training and development to ensure that their agents can deliver service that not only meets but exceeds customer expectations. Regular feedback loops and customer insights analysis are integral parts of the process, allowing for continual service enhancement and customer journey refinement.
Cost-Savings Without Compromise
One of the most compelling reasons for outsourcing CEM to the Philippines is the significant cost-savings it offers. Businesses can enjoy a reduction in operational costs without compromising on service quality. The cost-effectiveness of outsourcing allows companies to reallocate resources to other strategic areas, such as product development or market expansion, driving further business growth.
Technology-Enabled Service Excellence
Leveraging the latest in CX technology, Philippine BPO providers offer services that are both advanced and user-friendly. From CRM systems that provide a 360-degree view of the customer to AI-powered analytics for deep insights, these tools enable agents to deliver a personalized and seamless service experience. The integration of technology enhances the ability of providers to track KPIs in real-time and adjust strategies promptly to maintain high CSAT scores.
Cultural Compatibility for Global Appeal
The Southeast Asian nation's cultural compatibility with Western markets is a significant advantage, allowing for smoother interactions and a better understanding of customer expectations. This cultural alignment, combined with a workforce proficient in English and other major languages, ensures that the nuances of customer communication are well-handled, contributing positively to CSAT.
Adaptability and Scalability
Philippine outsourcing firms are characterized by their adaptability and scalability, able to adjust services to meet changing business needs quickly. This flexibility is essential in a dynamic market where customer preferences and behaviors are continually evolving.
Government Support and a Thriving BPO Ecosystem
The thriving BPO ecosystem in the Philippines, supported by government policies and initiatives, creates an ideal environment for customer experience outsourcing. Investments in telecom infrastructure, training institutions, and economic zones have paved the way for an industry that is both resilient and forward-looking.
Customer experience management outsourcing to the Philippines presents a compelling proposition for businesses focused on service excellence. By harnessing precise KPIs, maintaining high CSAT scores, and enabling cost-savings, customer experience management providers in the Philippines help businesses achieve a competitive edge. They stand as partners in progress, aligning operational goals with customer-centric strategies for outstanding service delivery.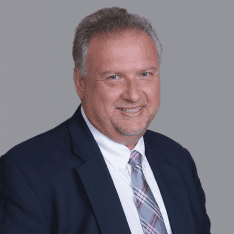 Co-CEO & CCO
US: 866-201-3370
AU: 1800-370-551
UK: 808-178-0977
j.maczynski@piton-global.com
Are you looking for an onshore, nearhsore, or offshore outsourcing solution? Don't know where to start? I am always happy to help.
Let's chat!
Best Regards,
John
Success in outsourcing isn't a matter of chance, but rather the result of a meticulously defined process, a formula that Fortune 500 companies have diligently honed over time. This rigor is a significant factor in the rarity of failures within these industry titans' outsourced programs.
Having spent over two decades partnering with and delivering Business Process Outsourcing (BPO) solutions to Fortune 500 clients, John possesses an in-depth understanding of this intricate process. His comprehensive approach incorporates an exhaustive assessment of outsourcing requirements, precise vendor sourcing, and a robust program management strategy.