What should you know about the concept of Customer Experience?
It is dynamic and transitional
Proven to be successful in improving customer relations
Customer Experience leads to Business Metamorphosis
It's believed that we are now living in the Age of the Customer Experience. Customers nowadays have the power to change the rules of business. This means that whichever company can adapt faster to this new way of thinking will open itself to amazing opportunities.
In the Philippines, call centers are arguably the best examples of companies that have actively adapted to this new perspective. They do so by creating customer experiences that are memorable in a very positive way. Keep in mind that 73% of buyers point to customer experience as an important factor in purchasing decisions.
That's a vast majority of callers, customers, or clients. Whichever name you call them, it's expected that by 2020, customer experience will be overtaking price and product as the key brand differentiator. Customer experience is a concept that is slowly becoming more and more important as time goes on.
It is undeniable that it's something that people absolutely value. It's believed that 86% of buyers are willing to pay more for great customer experience. In short, people value how brands made them feel after certain interactions. And the better and more memorable the experience, the better the reputation of the company is to that customer.
It is Dynamic and Transitional
It's very important for us to learn from our past mistakes and often people say you need to always look back to what made you successful. And although this way of thinking is useful for certain situations, it can also be detrimental—especially with the continually expanding industries of businesses.
Yes, you can still rely on the wisdom of the great business leaders of the country, but sooner or later, sticking to them might become the cause of your downfall.
Many companies have struggled to adapt. They find it difficult to make drastic changes and act accordingly. The world today requires leaders who think and act differently from the very stubborn or one-dimensional worldview of the past. Often what is needed is too alienated that it's just really hard to do.
The changes in the business landscape are not temporary. Rather, it's something that you should expect to stay in the long run. With technology such as artificial intelligence, robotics, automation, and so many other new technologies, you can't sit idly and ignore these new tools and opportunities.
You can't treat this as a passing storm where things will go back to normal in the end. Instead, think of this as puzzles. Once you figure them out, the insights, knowledge, and strategies will be perfect for the years to come. This is what customer experience is all about.
Proven to be Successful in Improving Customer Relations
Nobody wants to go into business with someone who treats you poorly. In the context of Philippine Call Centers, how your customers feel after they've made a phone inquiry can have drastic effects on their future decisions. A 2016 study has concluded that three out of four people have spent more with a company because of a history of positive experiences.
This further reinforces the importance of customer experience in creating positive customer interactions, and developing them to long-standing relationships and ultimately, customer loyalty.  Aside from this, it's also important to take note of how Word-of-Mouth is still one of the most effective ways to market information.
A whopping 95% of customers tell other people about their BAD experiences with any company out there. This means a single mistake from a call representative, a small miscommunication on your side, or even being late to take a call can lead to that customer's dissatisfaction, and they will most likely share that experience with the whole world especially with the presence of social media.
One way to further enhance your customer experience is to make use of self-service help. Even though it's your job to cater to your customer's whims, you should also let them have their own go at it first. Around 50% of customers believe that it's important that they learn how to solve product or service issues on their own.
Customer Experience Leads to Business Metamorphosis
If your company has become aware of the effects that Customer Experience can bring, then chances are you've already gone through or are going through changes. This is the first sign that your business is going through a certain level of transformation. A study by Qualtrics concluded that organizations that lead in CS outperformed laggards on the S&P index by nearly 80%.
Their customers are seven times more likely to purchase from the company, eight times more likely to try other products, and fifteen times more likely to spread word of mouth. That study alone almost sums up the greatness that focusing on customer experiences provides.
Key Takeaway
The concept of customer experience is one that is being understood fairly recently. Those who have had a head start, however, are running away with the many opportunities and benefits that it has led to.
In the Philippines, call centers are arguably the best companies that have incorporated customer experience into their services. And it shows because the BPO industry is one of the primary economic contributors of the Philippine Economy!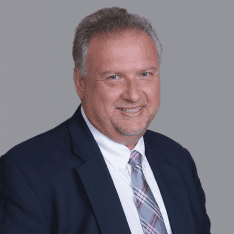 Co-CEO & CCO
US: 866-201-3370
AU: 1800-370-551
UK: 808-178-0977
j.maczynski@piton-global.com
Are you looking for an onshore, nearhsore, or offshore outsourcing solution? Don't know where to start? I am always happy to help.
Let's chat!
Best,
John.
Success in outsourcing isn't a matter of chance, but rather the result of a meticulously defined process, a formula that Fortune 500 companies have diligently honed over time. This rigor is a significant factor in the rarity of failures within these industry titans' outsourced programs.
Having spent over two decades partnering with and delivering Business Process Outsourcing (BPO) solutions to Fortune 500 clients, John possesses an in-depth understanding of this intricate process. His comprehensive approach incorporates an exhaustive assessment of outsourcing requirements, precise vendor sourcing, and a robust program management strategy.