Content Moderation Outsourcing Philippines: Ensuring a Safer Digital Space  
In an era characterized by unceasing digital content creation, content moderation has emerged as a critical necessity for brands, online communities, and digital platforms worldwide. With billions of users interacting online, sharing opinions, posting images, and streaming videos, the responsibility of curating a safe and respectful online environment falls upon platform operators. The Philippines, renowned for its robust BPO sector, has subsequently established itself as a global leader in the niche yet essential world of content moderation outsourcing.
Historically, the country's BPO journey began with voice-based services like customer support. However, the nation has successfully diversified its offerings, with content moderation becoming a sought-after service. Several factors underpin its rise to prominence in this domain.
One of the primary reasons businesses worldwide are attracted to the Philippines for content moderation is its highly-educated, English-proficient workforce. As a former American colony, the country boasts a significant population fluent in English. This fluency ensures that moderators can efficiently evaluate content, be it in the form of text, images, or videos, and make informed decisions regarding its appropriateness.
Beyond linguistic proficiency, the Filipino workforce is renowned for its cultural sensitivity. In an interconnected world where content often transcends geographical boundaries, understanding nuanced cultural references is imperative for effective content moderation. Filipino moderators, exposed to a melange of Eastern and Western influences, possess an innate ability to comprehend and respect diverse cultural contexts.
Cost-efficiency is another compelling factor. Outsourcing content moderation to the Philippines allows businesses to maintain high-quality standards at a fraction of the cost they would incur in their home countries. This economic feasibility doesn't compromise the quality, given that Filipino BPO firms are known for their rigorous training programs and adherence to global best practices.
Digital safety is paramount in today's digital age. The repercussions of allowing harmful content to proliferate online can be severe, tarnishing a platform's reputation and alienating its user base. Recognizing the gravity of this responsibility, content moderation firms in the country deploy advanced technologies, including AI and machine learning, to aid human moderators. These technologies assist in filtering vast volumes of content, highlighting potential red flags for human review.
The government has been proactive in fostering the nation's BPO industry. From offering tax incentives to encouraging infrastructure development in IT hubs, the conducive business environment has played a pivotal role in attracting global businesses seeking content moderation services.
However, it's not just about removing harmful content; it's also about nurturing positive online communities. A skilled moderator does more than just eliminate; they cultivate an atmosphere where users feel valued, respected, and safe. The empathetic and community-oriented approach of Filipino moderators ensures that while negative elements are kept at bay, positive interactions thrive.
The digital landscape is vibrant, dynamic, and fraught with challenges. As user-generated content continues to grow exponentially, the importance of effective moderation becomes paramount. The Philippines, with its unique combination of skilled human resources, technological prowess, cultural sensitivity, and cost advantages, stands at the forefront of ensuring the digital world remains a safe space for all its inhabitants. In the quest for digital safety, content moderation outsourcing to the nation emerges as a strategic imperative for global businesses.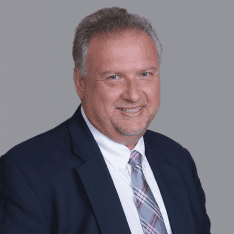 Co-CEO & CCO
US: 866-201-3370
AU: 1800-370-551
UK: 808-178-0977
j.maczynski@piton-global.com
Are you looking for an onshore, nearhsore, or offshore outsourcing solution? Don't know where to start? I am always happy to help.
Let's chat!
Best Regards,
John
Success in outsourcing isn't a matter of chance, but rather the result of a meticulously defined process, a formula that Fortune 500 companies have diligently honed over time. This rigor is a significant factor in the rarity of failures within these industry titans' outsourced programs.
Having spent over two decades partnering with and delivering Business Process Outsourcing (BPO) solutions to Fortune 500 clients, John possesses an in-depth understanding of this intricate process. His comprehensive approach incorporates an exhaustive assessment of outsourcing requirements, precise vendor sourcing, and a robust program management strategy.