Content Moderation Outsourcing in the Philippines: Safeguarding Digital Spaces  
Content moderation has become an indispensable service in today's digital era, where user-generated content grows exponentially by the second. The Philippines has positioned itself as a key player in content moderation outsourcing, safeguarding digital spaces while balancing the need for free expression and content integrity. BPO companies in the Philippines are now at the forefront of this complex, demanding, and increasingly vital industry.
The Filipino workforce, with its proficient English language skills and nuanced understanding of cultural contexts, is ideally suited for the intricate work of content moderation. They navigate the vast ocean of digital content, ensuring that online platforms remain safe and adhere to various community standards and legal requirements. Their role extends beyond simple filtering; they are the gatekeepers of online discourse, operating with a sense of responsibility and ethical diligence.
Content moderation outsourcing in the country encompasses a range of services, from reviewing text, images, and videos to monitoring live streams and social media interactions. Filipino BPO firms employ a workforce that is trained to handle the psychological impact of moderating potentially harmful content, providing support and resilience strategies to maintain their well-being. This attention to the mental health of content moderators is as important as the technical training they receive, given the challenging nature of the job.
Cost efficiency is a significant advantage that the Asian BPO powerhouse offers to the global market. Outsourcing content moderation to the Philippines allows companies to manage operational costs effectively while accessing high-quality services. The economic benefits are clear, as businesses can allocate more resources to innovation and core functions, knowing that their content moderation needs are being met with professionalism and care.
Technological advancements have been rapidly integrated into content moderation services in the Philippines. Outsourcing firms utilize sophisticated tools and platforms that harness artificial intelligence and machine learning to support human moderators. These technologies are instrumental in flagging potential violations, streamlining workflows, and analyzing large datasets to identify emerging trends and patterns in content.
The government has actively contributed to the growth of content moderation outsourcing. Recognizing its potential for employment and economic contribution, policies have been put in place to encourage the development of the IT-BPO sector, including content moderation. Infrastructure development, educational programs tailored to the needs of the BPO industry, and incentives for foreign companies have all played a part in the sector's expansion.
The resilience of BPOs specializing in content moderation has been tested and proven. They have adapted to the rapid changes in the digital landscape, including the surge in online activity during the COVID-19 pandemic. The flexibility and scalability of their operations have allowed them to continue providing uninterrupted services during times of fluctuating demand.
As the digital world continues to evolve, so does the demand for content moderation. The Philippines is ready to meet this demand with its skilled workforce, cost-effective services, technological prowess, and robust support systems. As content moderation becomes more integral to the digital experience, the Filipino BPO industry is expected to grow and innovate, ensuring that it remains a critical player in protecting and enhancing the online ecosystem.
Content moderation outsourcing in the Philippines is a sector marked by its commitment to maintaining the delicate balance between open digital expression and the safety of online communities. With its combination of skilled human resources, technological integration, and supportive government policies, the country is poised to continue its ascent as a leader in providing comprehensive content moderation services that meet the complex needs of the digital age.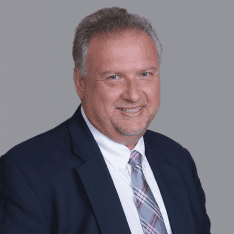 Co-CEO & CCO
US: 866-201-3370
AU: 1800-370-551
UK: 808-178-0977
j.maczynski@piton-global.com
Are you looking for an onshore, nearhsore, or offshore outsourcing solution? Don't know where to start? I am always happy to help.
Let's chat!
Best Regards,
John
Success in outsourcing isn't a matter of chance, but rather the result of a meticulously defined process, a formula that Fortune 500 companies have diligently honed over time. This rigor is a significant factor in the rarity of failures within these industry titans' outsourced programs.
Having spent over two decades partnering with and delivering Business Process Outsourcing (BPO) solutions to Fortune 500 clients, John possesses an in-depth understanding of this intricate process. His comprehensive approach incorporates an exhaustive assessment of outsourcing requirements, precise vendor sourcing, and a robust program management strategy.