Contact Centres Philippines: The Ultimate Nexus for UK and Australian Businesses
The global landscape of customer service and back-end operations has undergone a dramatic shift over the past few decades. Today, when UK and Australian businesses think of efficient, top-notch contact centres, one destination that consistently stands out is the Philippines. Why, you might ask?
The answer is a blend of historical, cultural, and operational synergies that position the Philippines uniquely in the hearts and strategies of these English-speaking nations. Let's delve deeper into what makes the country the ultimate nexus for UK and Australian businesses seeking contact centre services.
Historically, the Philippines' strong ties to Western culture, a result of colonial influences, have equipped its citizens with an inherent understanding of Western nuances, making them proficient in not just the English language but also in the cultural semantics of these countries. This historical backdrop serves as a solid foundation, ensuring that when a call is answered, it's not just about linguistics but also about cultural resonance.
Geographically, while the country sits closer to Australia, its working hours align comfortably with both the Australian and UK time zones. This allows businesses from these regions to offer round-the-clock service without compromising on the quality of interaction or expecting their Filipino counterparts to work at odd hours.
Then there's the economic side of things. The Philippines presents a cost-effective solution without skimping on the quality of service. The competitive pricing models of Philippine call centres, combined with the high standard of services they provide, offer incredible value to UK and Australian companies. This means businesses can channel saved resources into further enhancing their core competencies.
Furthermore, the Filipino work ethic is unparalleled. Renowned for their dedication, resilience, and genuine warmth, Filipino agents often go above and beyond their call of duty, ensuring every customer feels valued and heard. It's this very ethos that has garnered accolades and loyalty from businesses spanning the UK to Australia.
The nation's technological infrastructure is also noteworthy. With a rapidly evolving tech scene, contact centres here are equipped with state-of-the-art software and tools, ensuring smooth communication channels and efficient service delivery. The digital transformation that's sweeping across the nation's BPO sector aligns perfectly with the tech-forward approach of many UK and Australian businesses.
Lastly, the adaptability of call centres in the Philippines to the ever-changing business dynamics of the UK and Australia sets them apart. Be it regulatory changes, market shifts, or customer behaviour patterns, these contact centres have consistently demonstrated an ability to pivot and align with the requirements of their partner businesses.
The Philippines has sculpted its position as the prime outsourcing hub for UK and Australian businesses, proving time and again its capability to adapt, deliver, and excel. It's this compelling blend of historical ties, operational excellence, and genuine warmth that makes the Philippines not just a strategic choice, but a preferred one for businesses far and wide.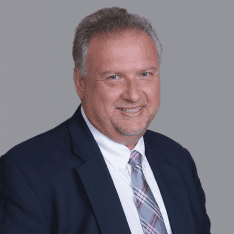 Co-CEO & CCO
US: 866-201-3370
AU: 1800-370-551
UK: 808-178-0977
j.maczynski@piton-global.com
Are you looking for an onshore, nearhsore, or offshore outsourcing solution? Don't know where to start? I am always happy to help.
Let's chat!
Best Regards,
John
Success in outsourcing isn't a matter of chance, but rather the result of a meticulously defined process, a formula that Fortune 500 companies have diligently honed over time. This rigor is a significant factor in the rarity of failures within these industry titans' outsourced programs.
Having spent over two decades partnering with and delivering Business Process Outsourcing (BPO) solutions to Fortune 500 clients, John possesses an in-depth understanding of this intricate process. His comprehensive approach incorporates an exhaustive assessment of outsourcing requirements, precise vendor sourcing, and a robust program management strategy.