Contact Centre Companies Philippines: Recognizing the Heartbeat of Global CX Innovation  
Contact centre companies in the Philippines are increasingly being recognized as the heartbeat of global customer experience (CX) innovation. With their unique blend of technological savvy and empathetic service, these firms are leading the charge in shaping the future of customer interactions. In the bustling hubs of Manila, Cebu, and beyond, the Filipino contact centre industry is setting the standard for delivering service that not only meets expectations but consistently exceeds them.
The growth and success of the contact centre sector in the Philippines are underpinned by an acute recognition of the importance of customer-centricity. These companies understand that at the core of every successful business is a satisfied customer, and they are committed to delivering that satisfaction through every phone call, email, and chat message.
Embracing cutting-edge technologies such as AI, machine learning, and predictive analytics, Philippine contact centres are able to offer personalized and efficient service. These tools enable them to understand customer patterns, anticipate needs, and resolve issues swiftly, leading to higher satisfaction rates and increased loyalty.
The real strength of Filipino contact centres lies in their people. The Philippines has a rich tradition of hospitality, and this cultural characteristic is deeply ingrained in the ethos of its contact centres. Filipino agents are known for their warmth, friendliness, and ability to connect with customers on a personal level, turning each interaction into a positive experience.
The industry's commitment to innovation extends to its workforce development practices. Recognizing the rapidly changing landscape of global CX, contact centre companies in the Philippines invest heavily in ongoing training and professional development. This ensures that their employees are not only up-to-date with the latest CX trends and tools but are also equipped to use them effectively.
The Philippine government has played a pivotal role in the industry's rise by creating a favourable economic climate for BPO investments. Through educational reforms, infrastructure development, and supportive legislation, the government has laid the groundwork for the contact centre sector to thrive and innovate.
Despite the surge in digital channels, these companies maintain a strong focus on the voice channel, recognizing its critical role in handling complex customer issues and delivering high-touch service. This balanced approach across various channels underscores the industry's recognition of the diverse preferences of a global customer base.
As Philippine contact centre companies continue to be recognized for their role in global CX innovation, they face the challenge of maintaining this momentum. The industry must continue to adapt to the ever-evolving demands of customers and the new ways in which they choose to communicate. However, with a strong foundation built on technological innovation and a people-first approach, these companies are well-positioned to meet these challenges head-on.
The recognition of contact centre companies in the Philippines as leaders in global CX innovation is well-deserved. Through a combination of advanced technology, a skilled and empathetic workforce, and supportive government policies, these companies are not just participating in the global BPO industry; they are redefining it. They have captured the true essence of customer service – creating experiences that resonate with customers and build lasting connections.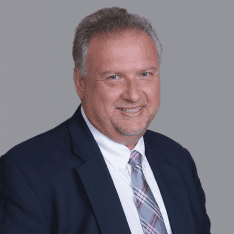 Co-CEO & CCO
US: 866-201-3370
AU: 1800-370-551
UK: 808-178-0977
j.maczynski@piton-global.com
Are you looking for an onshore, nearhsore, or offshore outsourcing solution? Don't know where to start? I am always happy to help.
Let's chat!
Best Regards,
John
Success in outsourcing isn't a matter of chance, but rather the result of a meticulously defined process, a formula that Fortune 500 companies have diligently honed over time. This rigor is a significant factor in the rarity of failures within these industry titans' outsourced programs.
Having spent over two decades partnering with and delivering Business Process Outsourcing (BPO) solutions to Fortune 500 clients, John possesses an in-depth understanding of this intricate process. His comprehensive approach incorporates an exhaustive assessment of outsourcing requirements, precise vendor sourcing, and a robust program management strategy.