Contact Centre Companies Philippines: Pioneering Progressive CX Solutions for Evolving Business Landscapes 
Contact centre companies in the Philippines are on the vanguard of pioneering progressive customer experience (CX) solutions that cater to evolving business landscapes. These firms are a testament to the country's steadfast commitment to combining technological innovation with an unmatched level of customer service, reinforcing its stature as a global epicenter for contact centre excellence.
Nestled in a region where digital transformation is rapidly accelerating, Philippine contact centres are leveraging this momentum, embracing advancements that allow them to deliver more than just answers — they provide experiences that resonate with customers and create lasting impressions. By integrating sophisticated analytics, artificial intelligence (AI), and omnichannel communication strategies, they ensure that every customer interaction is seamless, insightful, and impactful.
The deployment of AI and machine learning algorithms in Philippine contact centres has revolutionized the way customer data is utilized, enabling personalised service at an unprecedented scale. These technologies empower agents to predict customer needs and tailor conversations to individual preferences, resulting in a CX that is not only responsive but also anticipatory of future demands.
Investment in human capital is a critical ingredient in the success recipe of these contact centres. Recognizing that technology alone cannot foster genuine connections, Philippine firms place a high value on emotional intelligence, communication skills, and cultural empathy. Agents are rigorously trained and continuously upskilled to navigate the nuanced spectrum of human interaction, ensuring they can adeptly handle the complexities inherent in customer service.
The Philippine contact centre industry's growth is bolstered by a supportive ecosystem facilitated by the government's forward-looking policies. Through the enhancement of ICT infrastructure, establishment of knowledge-based training programs, and provision of economic zones tailored for BPO operations, the Philippines has crafted an environment conducive to innovation and growth in the CX sector.
Amidst the rise of automation, call centres in the Philippines maintain a discerning focus on the human element of customer service. They champion the philosophy that technology should augment, not supplant, the human touch. This approach underscores the industry's recognition that the core of CX is deeply rooted in empathy and understanding — qualities that machines have yet to replicate.
As these firms continue to refine their CX offerings, they face the challenge of scaling these personalised services to meet the burgeoning demands of a diverse, global customer base. They are rising to this challenge by fostering a culture of adaptability, resilience, and continuous improvement, ensuring that they remain at the cutting edge of the CX revolution.
Contact centre companies in the Philippines are charting a course for the future, pioneering progressive CX solutions that respond to the ever-changing dynamics of the business world. By seamlessly blending innovative technology with the warmth of human interaction, they are setting new benchmarks for customer service and strengthening the country's position as a leader in the international contact centre industry.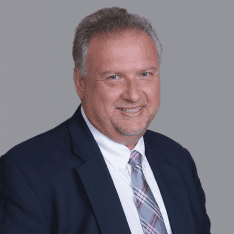 Co-CEO & CCO
US: 866-201-3370
AU: 1800-370-551
UK: 808-178-0977
j.maczynski@piton-global.com
Are you looking for an onshore, nearhsore, or offshore outsourcing solution? Don't know where to start? I am always happy to help.
Let's chat!
Best Regards,
John
Success in outsourcing isn't a matter of chance, but rather the result of a meticulously defined process, a formula that Fortune 500 companies have diligently honed over time. This rigor is a significant factor in the rarity of failures within these industry titans' outsourced programs.
Having spent over two decades partnering with and delivering Business Process Outsourcing (BPO) solutions to Fortune 500 clients, John possesses an in-depth understanding of this intricate process. His comprehensive approach incorporates an exhaustive assessment of outsourcing requirements, precise vendor sourcing, and a robust program management strategy.