Contact Centre Companies in the Philippines: Reinventing Customer Interactions with Innovative
In the heart of Southeast Asia, contact centre companies in the Philippines are dramatically reinventing the tapestry of customer interactions with a suite of innovative solutions. These organisations have adeptly positioned themselves at the nexus of technological evolution and the deeply ingrained Filipino tradition of exceptional service, crafting a customer experience (CX) that is as personal as it is proficient.
Fuelled by the dual engines of rapid technological adoption and a workforce renowned for its empathy and communication skills, Philippine contact centres have become the lifeblood of the global CX industry. They are pioneering approaches that utilise Artificial Intelligence (AI), omnichannel platforms, and advanced analytics not just to respond to customer needs but to anticipate and shape them.
Innovation is the cornerstone of these contact centres' strategies. AI-driven chatbots offer instant support, machine learning algorithms optimise service delivery, and predictive analytics ensure that customer preferences guide the interaction from the outset. These cutting-edge tools are deployed with the aim of enhancing the efficiency and personalisation of each customer interaction, ensuring that technology acts as an enabler of human connection, not as a barrier.
The human element, which stands at the core of Filipino BPO firms, is nurtured through exhaustive training programmes that underscore the importance of cultural sensitivity, emotional intelligence, and adaptability. Agents are empowered to go beyond scripted responses, engaging customers with authenticity and genuine concern for their needs and experiences.
Professional development is a continuous pursuit, reflecting the recognition that the landscape of customer service is ever-changing. Contact centre staff are regularly updated on the latest CX trends, tools, and best practices, ensuring they remain at the forefront of the industry. This commitment to excellence translates into business growth for clients, as satisfied customers become loyal advocates for the brands they interact with.
The local government's supportive policies have been instrumental in creating an environment where such innovation can flourish. Incentives for technological advancement, investments in education and training, and a focus on improving digital infrastructure have all contributed to the Philippines' emergence as a CX powerhouse.
Despite the impressive array of technologies at their disposal, contact centre companies in the Philippines have not lost sight of the importance of the human touch. They recognise that empathy and personal connection are the cornerstones of exceptional service. Thus, they strive to strike the perfect balance between efficiency and warmth, ensuring that each customer interaction feels both modern and personal.
The contact centres' innovative approaches have also extended to the integration of social media and mobile communication channels, reflecting the changing dynamics of how customers prefer to engage. This omnichannel presence ensures that customers can enjoy a consistent and cohesive experience across all platforms, further reinforcing the centres' role as leaders in customer service innovation.
As the industry continues to evolve, contact centre companies in the Philippines are well-prepared to navigate the challenges ahead. They are not only adapting to new technologies and changing customer expectations but are also shaping the future of the CX industry with their innovative solutions and customer-centric approaches.
Call centre firms in the country are redefining the global standards of customer interactions. Through a blend of advanced technology and a dedication to the human aspects of service, they are providing businesses with the tools to excel in customer satisfaction and driving the innovation that keeps the Philippines at the forefront of the CX industry.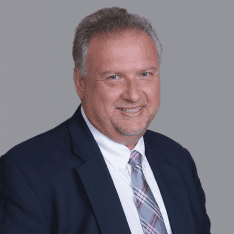 Co-CEO & CCO
US: 866-201-3370
AU: 1800-370-551
UK: 808-178-0977
j.maczynski@piton-global.com
Are you looking for an onshore, nearhsore, or offshore outsourcing solution? Don't know where to start? I am always happy to help.
Let's chat!
Best Regards,
John
Success in outsourcing isn't a matter of chance, but rather the result of a meticulously defined process, a formula that Fortune 500 companies have diligently honed over time. This rigor is a significant factor in the rarity of failures within these industry titans' outsourced programs.
Having spent over two decades partnering with and delivering Business Process Outsourcing (BPO) solutions to Fortune 500 clients, John possesses an in-depth understanding of this intricate process. His comprehensive approach incorporates an exhaustive assessment of outsourcing requirements, precise vendor sourcing, and a robust program management strategy.