Contact Centre Companies in the Philippines: Recognising and Harnessing the Human Element in CX   
Contact centre companies in the Philippines are gaining international recognition for their dedication to the human element within customer experience (CX), a trait that is becoming increasingly valued in the technology-driven world of customer service. These firms, situated in one of Southeast Asia's most dynamic economies, have become the standard-bearers for a CX approach that harmoniously blends technological efficiency with the warmth and sincerity inherent in Filipino culture.
The Philippines' contact centre industry is championing the notion that at the heart of CX is human interaction. Despite the surge in automated systems and artificial intelligence, they understand that the subtleties of human emotion and cultural empathy cannot be fully replicated by machines. This recognition has led to the development of service models that place as much emphasis on emotional intelligence and cultural understanding as they do on resolving queries.
Philippine contact centres are deploying cutting-edge technologies not as a replacement for human contact but as a means to enhance it. AI and machine learning are used to provide agents with real-time data and insights, equipping them to understand and respond to customer moods, needs, and preferences more effectively. This approach ensures that every customer engagement, while supported by the latest technology, retains a personal and empathetic touch.
Training and development are integral to this human-centric CX strategy. Agents undergo extensive training not only in product knowledge and technical skills but also in areas such as active listening, conflict resolution, and cultural awareness. By fostering these skills, contact centres ensure that their employees are not just representatives of the company but ambassadors of the brand and the customer-centric values it upholds.
The success of this approach is also a testament to the supportive policies and initiatives of the Philippine government, which has placed a strong emphasis on nurturing the BPO industry. Investments in education, infrastructure, and technology have prepared a fertile ground for the growth and sophistication of contact centres, allowing them to emerge as leaders in the global CX space.
Philippine contact centre companies are continually innovating to meet the demands of a diverse, global customer base. They are expanding their linguistic capabilities, providing services in multiple languages, and ensuring that cultural nuances are respected and understood. This global orientation, coupled with a local touch, allows them to deliver a CX that is both universally professional and personally tailored.
As the industry moves forward, the challenge for Philippine contact centres is to maintain this delicate balance between human and technological interaction. They must continue to innovate, adopting new tools and practices that enhance CX while staying true to the human connection that sets them apart. With their commitment to recognising and harnessing the human element in CX, these companies are well-equipped to face the future and set new benchmarks for the industry.
Contact centre companies in the Philippines are redefining the landscape of customer service by recognising and harnessing the irreplaceable human element within CX. Their unique blend of technological prowess and heartfelt service is not just shaping customer interactions; it's setting the Philippines apart as a hub of customer service excellence where technology meets empathy.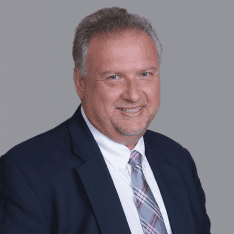 Co-CEO & CCO
US: 866-201-3370
AU: 1800-370-551
UK: 808-178-0977
j.maczynski@piton-global.com
Are you looking for an onshore, nearhsore, or offshore outsourcing solution? Don't know where to start? I am always happy to help.
Let's chat!
Best Regards,
John
Success in outsourcing isn't a matter of chance, but rather the result of a meticulously defined process, a formula that Fortune 500 companies have diligently honed over time. This rigor is a significant factor in the rarity of failures within these industry titans' outsourced programs.
Having spent over two decades partnering with and delivering Business Process Outsourcing (BPO) solutions to Fortune 500 clients, John possesses an in-depth understanding of this intricate process. His comprehensive approach incorporates an exhaustive assessment of outsourcing requirements, precise vendor sourcing, and a robust program management strategy.