Contact Centre Companies in the Philippines: Mastering the Art of Customer Experience  
In the dynamic nexus of global business, contact centre companies in the Philippines are mastering the art of customer experience (CX), delivering services that resonate with both innovation and the innate Filipino knack for hospitality. As a crucible of cultural empathy and technological advancement, these firms are redefining the boundaries of customer service, setting new industry standards for excellence and efficiency.
The Asian BPO powerhouse, with its strategic geographical location and a deep pool of English-speaking professionals, has become a global epicentre for CX innovation. Here, contact centres are not just facilities for queries and support but catalysts for customer satisfaction and loyalty. They provide a spectrum of services that extend far beyond the conventional, infusing every interaction with a quality that turns routine support into memorable experiences.
The success of these contact centres stems from a profound understanding of the intricacies of human communication, coupled with a forward-thinking adoption of technologies such as AI, CRM, and advanced analytics. These tools are not merely for automation or data processing; they are instruments that enhance the human element, enabling agents to offer personalised and anticipatory customer service.
Philippine contact centres have cultivated a CX ecosystem where technology serves to elevate the customer journey. AI-powered interfaces engage customers with timely and relevant communication, while data analytics provide a deep dive into customer preferences, enabling a service that is tailored to individual expectations and needs.
Training and professional development are central themes in this CX narrative. Agents in the Philippines are rigorously trained not only in the technical aspects of their roles but also in the soft skills necessary to connect and empathise with customers from diverse backgrounds. This commitment to ongoing learning ensures that the workforce remains agile and informed, ready to adapt to the latest CX methodologies.
The government's role in supporting the contact centre industry has been pivotal. By investing in ICT infrastructure, streamlining business processes, and providing educational programs aligned with BPO needs, the Philippines has fostered an environment conducive to the growth and development of the CX sector.
Despite the technological underpinnings, the essence of contact centres lies in their ability to humanise every interaction. They understand that at the core of CX is the connection between people – a belief that is reflected in their approach to service, where technology is a means to enhance, not replace, the warmth of human contact.
As Philippine outsourcing providers master the art of CX, they are not just meeting the demands of global businesses; they are anticipating future trends and preparing to meet them head-on. They stand at the forefront of the industry, ready to transform challenges into opportunities and interactions into lasting relationships.
Call centre companies in the Philippines have become synonymous with a CX that is both innovative and genuine. They are driving the industry forward with a blend of technological excellence and a deep-rooted culture of service, proving that the best customer experiences are crafted when technology meets empathy.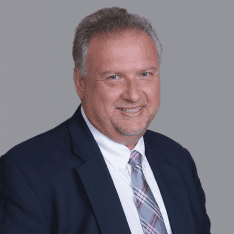 Co-CEO & CCO
US: 866-201-3370
AU: 1800-370-551
UK: 808-178-0977
j.maczynski@piton-global.com
Are you looking for an onshore, nearhsore, or offshore outsourcing solution? Don't know where to start? I am always happy to help.
Let's chat!
Best Regards,
John
Success in outsourcing isn't a matter of chance, but rather the result of a meticulously defined process, a formula that Fortune 500 companies have diligently honed over time. This rigor is a significant factor in the rarity of failures within these industry titans' outsourced programs.
Having spent over two decades partnering with and delivering Business Process Outsourcing (BPO) solutions to Fortune 500 clients, John possesses an in-depth understanding of this intricate process. His comprehensive approach incorporates an exhaustive assessment of outsourcing requirements, precise vendor sourcing, and a robust program management strategy.