Contact Centre Companies in the Philippines: Catalysing Business Growth with CX Excellence  
Contact centre companies in the Philippines are redefining the synergy between business growth and customer experience (CX) excellence. With an industry known for its vibrant mix of advanced technology and deeply rooted service culture, these companies are not just facilitating interactions; they are crafting experiences that drive business success and customer satisfaction in equal measure.
In this Southeast Asian nation, where hospitality is ingrained in the ethos, contact centre companies have mastered the art of CX, turning it into a formidable business asset. They understand that the customer's journey is pivotal to business outcomes and therefore infuse every interaction with a level of care and attention that sets them apart. This approach has helped transform the Philippines into a global CX powerhouse, attracting international companies looking to elevate their customer engagement.
Technology is the cornerstone of the Philippine contact centre industry's strategy for business-centric CX. Leveraging the latest in AI, cloud computing, and omnichannel platforms, these companies provide services that are not only responsive but also predictive, anticipating the needs and preferences of customers before they are even expressed. This proactive stance ensures that businesses can stay ahead of the curve, fostering customer loyalty and securing a competitive edge in the market.
However, technological prowess is matched by an unyielding commitment to the human touch. Filipino contact centres are staffed with agents who are not only tech-savvy but also empathetic communicators, able to navigate complex emotional landscapes with grace. The industry's focus on nurturing these soft skills has been crucial in delivering CX that resonates on a personal level with customers from diverse backgrounds.
Professional development and training are at the forefront of this CX-centric model. Agents undergo rigorous and continuous training programmes designed to sharpen both their technical abilities and their customer service acumen. This commitment to professional excellence ensures that the workforce is agile, knowledgeable, and capable of adapting to the evolving demands of the global customer base.
The Philippine government has played a supportive role in this CX-driven business growth, recognising the contact centre industry as a key contributor to the nation's economic development. Incentives for technological advancement, investment in education, and infrastructure upgrades have all been part of a concerted effort to maintain the country's competitive edge as a CX hub.
As Philippine contact centre companies continue to catalyse business growth through CX excellence, they face the challenge of scaling these personalised services in an ever-expanding market. They meet this challenge by constantly innovating, refining their methodologies, and staying attuned to the nuances of customer behaviour.
Contact centre companies in the Philippines are at the forefront of leveraging CX excellence to fuel business growth. By combining innovative technology with the intrinsic service-oriented culture of the Filipino people, they are providing businesses with a powerful tool to enhance customer loyalty and drive sustained success. As they continue to evolve and set new benchmarks, these companies affirm the Philippines' position as a leader in the global BPO industry.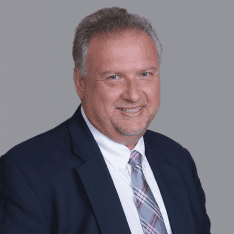 Co-CEO & CCO
US: 866-201-3370
AU: 1800-370-551
UK: 808-178-0977
j.maczynski@piton-global.com
Are you looking for an onshore, nearhsore, or offshore outsourcing solution? Don't know where to start? I am always happy to help.
Let's chat!
Best Regards,
John
Success in outsourcing isn't a matter of chance, but rather the result of a meticulously defined process, a formula that Fortune 500 companies have diligently honed over time. This rigor is a significant factor in the rarity of failures within these industry titans' outsourced programs.
Having spent over two decades partnering with and delivering Business Process Outsourcing (BPO) solutions to Fortune 500 clients, John possesses an in-depth understanding of this intricate process. His comprehensive approach incorporates an exhaustive assessment of outsourcing requirements, precise vendor sourcing, and a robust program management strategy.