Contact Center Services Philippines: Powering Global Communications in a Digital World
In today's globally connected digital landscape, effective communication stands as the linchpin of business success. Customers, irrespective of their geographical location, demand real-time, empathetic, and efficient interactions. As businesses grapple with these escalating expectations, one nation emerges as a beacon of excellence in contact center services: the Philippines.
The archipelago, renowned for its breathtaking beaches and rich history, wears another crown with equal pride – that of being a global hub for contact center services. But what elements coalesce to give the Philippines this distinctive edge?
At the heart of the country's success is its human capital. With a young, dynamic, and educated workforce, the Philippines boasts a remarkable blend of linguistic fluency and cultural adaptability. English, being one of the official languages, is spoken with a neutral accent, making interactions comprehensible to a diverse global clientele. This linguistic prowess, paired with innate Filipino warmth and hospitality, crafts communication experiences that are both effective and endearing.
The Philippines' achievements in contact center services aren't solely anchored in soft skills. Over the decades, significant investments have been directed towards establishing robust technological infrastructures. State-of-the-art facilities equipped with high-speed internet, cloud-based CRM systems, and advanced telephony ensure that businesses receive services that are not just high-quality, but also reliable and secure.
Beyond infrastructure and talent, there's an element of strategic advantage. Situated in a favorable time zone, the Southeast Asian country is optimally positioned to cater to businesses across North America, Europe, and Asia. This geographical boon, complemented by 24/7 operational models, ensures that businesses can offer uninterrupted support to their customers, irrespective of time or day.
The economic landscape further fuels its dominance in contact center services. The cost of operations, when juxtaposed against Western nations, offers substantial savings without compromising on quality. This economic efficiency makes the country an enticing proposition for businesses, from fledgling startups to multinational behemoths.
The Philippines' prowess in contact center services also stems from a culture of continuous learning and adaptation. With the digital world evolving at breakneck speed, customer queries and requirements are becoming increasingly complex. Recognizing this, the country places a strong emphasis on regular training, upskilling, and quality assurance. This proactive approach ensures that Filipino contact center agents are always ahead of the curve, ready to tackle emerging challenges.
Looking forward, as artificial intelligence and machine learning permeate the contact center domain, the blend of human touch and technological innovation will become even more vital. The BPO powerhouse nation, with its track record of seamlessly integrating technology into its service offerings, stands well-prepared for this future.
The essence of contact center services lies in creating meaningful, lasting connections. In a world awash with digital tools, the human element in communication becomes paramount. The Philippines, with its unique confluence of skills, infrastructure, culture, and strategy, emerges as a forerunner in this domain, bridging businesses with their customers, one interaction at a time.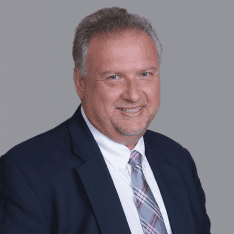 Co-CEO & CCO
US: 866-201-3370
AU: 1800-370-551
UK: 808-178-0977
j.maczynski@piton-global.com
Are you looking for an onshore, nearhsore, or offshore outsourcing solution? Don't know where to start? I am always happy to help.
Let's chat!
Best Regards,
John
Success in outsourcing isn't a matter of chance, but rather the result of a meticulously defined process, a formula that Fortune 500 companies have diligently honed over time. This rigor is a significant factor in the rarity of failures within these industry titans' outsourced programs.
Having spent over two decades partnering with and delivering Business Process Outsourcing (BPO) solutions to Fortune 500 clients, John possesses an in-depth understanding of this intricate process. His comprehensive approach incorporates an exhaustive assessment of outsourcing requirements, precise vendor sourcing, and a robust program management strategy.