India, often dubbed the "world's back office," has long held a dominant position in the global outsourcing landscape, and at the heart of this industry lies its contact center services. Recognized for its unique blend of technology-driven solutions, linguistic capabilities, and an innately service-oriented workforce, the country's contact center ecosystem has emerged as a preferred choice for businesses worldwide seeking to elevate their customer engagement.
Its prowess in contact center services isn't just by chance; it's a culmination of several factors working harmoniously. Firstly, the sheer scale of the workforce is commendable. Every year, millions of young, educated individuals enter the job market, many of whom view contact centers as a stepping stone into the corporate world. This results in a continually refreshed pool of talent, ever eager to learn and contribute.
Coupled with the workforce's scale is its proficiency in English. As a former British colony, English is embedded into its education system. With a vast majority of the urban population being fluent, the language barrier, a prominent challenge in many outsourcing nations, is significantly minimized.
Linguistic capability isn't just limited to English. With its diverse cultural tapestry, the country is home to numerous languages and dialects. This linguistic diversity translates to contact centers that can offer multilingual support, catering to clients from varied geographies.
The cost advantage is another significant pull factor. Given the lower cost of living in India compared to Western countries, businesses can avail top-notch contact center services at a fraction of the cost it would entail back home. This cost efficiency does not mean a compromise on quality. On the contrary, many contact centers boast certifications and accreditations from global bodies, affirming their commitment to service excellence.
Technological advancements further bolster the country's position. With its being a significant IT hub, integrating the latest tech tools like Artificial Intelligence (AI), chatbots, and advanced CRM systems into contact center operations has become a norm rather than an exception. This seamless integration of technology ensures that customers receive swift, accurate, and personalized responses, enhancing overall satisfaction.
Training and development are integral to the contact center industry. Recognizing the dynamic nature of customer service, many firms invest heavily in continuous training programs, role-playing sessions, and feedback mechanisms. This ensures that the workforce remains updated, adaptable, and ready to handle any customer query or challenge.
The time zone difference also plays into the nation's favor, especially for businesses in the West. When it's night in the US or Europe, it's daytime in India, ensuring 24/7 support. This round-the-clock service means that customers can get their issues addressed in real-time, irrespective of when they reach out.
In recent years, there has been a pronounced shift from transactional interactions to more relationship-driven, value-added conversations in contact centers. With its culturally ingrained ethos of "Atithi Devo Bhava" (The guest is God), the nation brings a touch of empathy, patience, and warmth to every customer interaction, setting the stage for lasting relationships.
The country's contact center services are much more than mere call handling. They represent a robust ecosystem where technology, human expertise, and a deep-seated service orientation come together to offer unparalleled customer engagement. As businesses globally continue to prioritize customer experience as a key differentiator, India's contact centers stand ready, not just to meet but to exceed these expectations, one interaction at a time.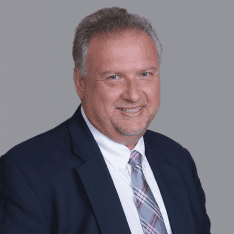 Co-CEO & CCO
US: 866-201-3370
AU: 1800-370-551
UK: 808-178-0977
j.maczynski@piton-global.com
Are you looking for an onshore, nearhsore, or offshore outsourcing solution? Don't know where to start? I am always happy to help.
Let's chat!
Best Regards,
John
Success in outsourcing isn't a matter of chance, but rather the result of a meticulously defined process, a formula that Fortune 500 companies have diligently honed over time. This rigor is a significant factor in the rarity of failures within these industry titans' outsourced programs.
Having spent over two decades partnering with and delivering Business Process Outsourcing (BPO) solutions to Fortune 500 clients, John possesses an in-depth understanding of this intricate process. His comprehensive approach incorporates an exhaustive assessment of outsourcing requirements, precise vendor sourcing, and a robust program management strategy.