Contact Center Services India: Bridging Global Businesses with Excellence and Agility
In an era marked by swift globalization and shifting customer expectations, the role of contact centers has dramatically evolved. No longer just voice-based support hubs, modern contact centers are vibrant, multi-channel communication platforms that foster customer relationships, drive sales, and gather invaluable insights. At the heart of this transformation, India emerges as a pivotal player, offering robust, flexible, and efficient contact center services to the world.
India's ascendancy in the contact center domain isn't a recent phenomenon. Historically, the nation has been a preferred outsourcing destination, primarily due to its vast English-speaking talent pool. However, the landscape today is far more intricate. While linguistic proficiency remains a cornerstone, India's value proposition in contact center services extends well beyond.
The first differentiator is the breadth and depth of services. Recognizing the multi-dimensional nature of modern customer interactions, Indian contact centers have diversified their offerings. From traditional voice support to live chat, email, in-app, IVR, and social media engagement, these centers provide a comprehensive suite of services tailored to client needs.
Tech-driven innovation, a hallmark of the nation's IT prowess, permeates the contact center industry. The integration of AI-driven chatbots, advanced CRM systems, and predictive analytics empowers these centers to offer personalized and proactive support. Real-time data analytics, harnessed effectively, enables businesses to identify trends, address concerns, and fine-tune their strategies.
Training and skill development remain paramount. India's contact centers invest heavily in continuous training programs, ensuring that their teams are not just technically proficient but also culturally aligned with the clientele they serve. This emphasis on cultural training, especially for centers catering to global audiences, ensures a seamless and empathetic customer experience.
The country's competitive cost structures enhance its attractiveness. Businesses, from startups to global conglomerates, find the contact center services to be exceptionally cost-effective without compromising on quality. This cost-efficiency is backed by robust infrastructural support, with many Indian cities boasting state-of-the-art IT hubs and dedicated zones for BPO and contact center operations.
Data security and compliance are non-negotiable in today's digitized landscape, and contact centers in India are acutely aware of this. Adherence to international data protection norms, regular audits, and stringent internal controls ensure client and customer data remains inviolable.
The synergy between government initiatives and industry aspirations propels the sector's growth. With policies promoting digital infrastructure, skill development, and ease of doing business, the local government has laid a strong foundation for the contact center industry's expansion.
India's contact center services have evolved to become strategic assets for businesses worldwide. By merging human expertise with technological advancements, they offer a balanced, effective, and future-ready solution for organizations aiming to elevate their customer engagement metrics. In entrusting their contact center needs to India, businesses are not just leveraging operational efficiencies; they're also tapping into a reservoir of expertise, innovation, and commitment that India embodies.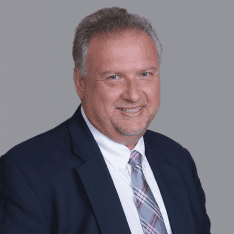 Co-CEO & CCO
US: 866-201-3370
AU: 1800-370-551
UK: 808-178-0977
j.maczynski@piton-global.com
Are you looking for an onshore, nearhsore, or offshore outsourcing solution? Don't know where to start? I am always happy to help.
Let's chat!
Best Regards,
John
Success in outsourcing isn't a matter of chance, but rather the result of a meticulously defined process, a formula that Fortune 500 companies have diligently honed over time. This rigor is a significant factor in the rarity of failures within these industry titans' outsourced programs.
Having spent over two decades partnering with and delivering Business Process Outsourcing (BPO) solutions to Fortune 500 clients, John possesses an in-depth understanding of this intricate process. His comprehensive approach incorporates an exhaustive assessment of outsourcing requirements, precise vendor sourcing, and a robust program management strategy.