Contact Center Philippines: Pioneering Global Communications with Heart and Expertise
In an age dominated by digital interfaces and automated interactions, the essence of genuine human communication becomes even more precious. Businesses worldwide understand the significance of this touch, and in their quest to achieve it, they often turn their gaze to one destination: the Philippines.
The Southeast Asian BPO powerhouse has solidified its status as the nexus of the contact center industry, not merely because of cost advantages or infrastructural prowess, but owing to a more profound reason: its people. The nation's unique socio-cultural fabric imbues its professionals with a blend of empathy, patience, and articulate communication – attributes indispensable in contact center operations.
Initiating this journey, the country realized early on the potential of blending its linguistic capabilities and cultural affinity with the demands of global businesses. This foresight enabled the nation to cultivate a workforce that is not only proficient in English but also acutely sensitive to global customer sentiments. It's a nuanced dance of understanding tone, inflection, and cultural context – a dance Filipino professionals have mastered.
But the prowess of the Philippines in this domain isn't merely rooted in its linguistic and cultural strengths. The country's educational infrastructure plays a pivotal role. With a high literacy rate and a robust emphasis on English education, the Philippines ensures a consistent influx of qualified professionals ready to take on the challenges of the ever-evolving contact center industry.
Amidst the human touch lies the backbone of technology. Recognizing the shift towards a multichannel communication landscape, the country has heavily invested in equipping its contact centers with state-of-the-art infrastructure. High-speed internet, advanced CRM systems, and AI-driven support tools ensure interactions are efficient, comprehensive, and tailored to individual customer needs.
In addition to technology, the holistic training provided to contact center agents deserves special mention. Beyond the nuances of effective communication, agents are trained in problem-solving, cross-cultural interactions, and even psychological aspects of customer interaction. This ensures that each call, chat, or email is not just about resolution, but also about building trust and rapport.
The journey isn't without its challenges. The evolving expectations of the digital consumer and the rapid pace of technological advancements necessitate constant adaptation. In response, the nation has ingrained a culture of continuous learning and improvement. Regular training sessions, exposure to global best practices, and a pulse on technological trends ensure that the Philippines remains at the forefront of contact center excellence.
Furthermore, the country's strategic geographical location allows it to cater to businesses across various time zones. This flexibility, coupled with the inherent adaptability of Filipino professionals, makes the nation an attractive proposition for businesses spanning continents.
The future trajectory for the Philippines in the contact center domain radiates promise. As businesses globally embrace a more digitized, customer-centric model, the need for partners who can offer both technological sophistication and genuine human connection will surge. Positioned with its unique blend of attributes, the nation is primed to cater to this evolving demand.
The Philippines' dominance in the contact center arena is a testament to its ability to merge technology, talent, and tenacity. As global communication paradigms shift and businesses seek partners that resonate with their brand ethos, this country stands tall, ready to communicate, connect, and conquer.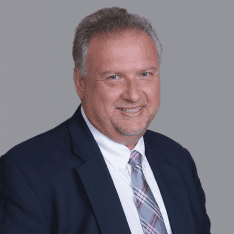 Co-CEO & CCO
US: 866-201-3370
AU: 1800-370-551
UK: 808-178-0977
j.maczynski@piton-global.com
Are you looking for an onshore, nearhsore, or offshore outsourcing solution? Don't know where to start? I am always happy to help.
Let's chat!
Best Regards,
John
Success in outsourcing isn't a matter of chance, but rather the result of a meticulously defined process, a formula that Fortune 500 companies have diligently honed over time. This rigor is a significant factor in the rarity of failures within these industry titans' outsourced programs.
Having spent over two decades partnering with and delivering Business Process Outsourcing (BPO) solutions to Fortune 500 clients, John possesses an in-depth understanding of this intricate process. His comprehensive approach incorporates an exhaustive assessment of outsourcing requirements, precise vendor sourcing, and a robust program management strategy.