Contact Center Philippines: Blending Tech and Empathy to Drive Outsourced CX Excellence and Cost Efficiency
In an era where technology constantly reshapes the business landscape, the delicate equilibrium between human touch and digital prowess becomes essential. At the epicenter of this balance is the Philippines' contact center industry, a beacon of outsourced CX mastery, leveraging tech innovations and a profound understanding of human connections to offer unparalleled value and cost savings.
Outsourcing, once primarily seen as a financial strategy, has transcended its traditional bounds in the Philippines. Contact centers here don't merely offer cost-effective solutions; they offer a competitive edge. By amalgamating cutting-edge tech with a culturally rooted emphasis on empathy, contact centers in the country ensure businesses can deliver top-tier CX without the exorbitant price tag.
Tech plays a pivotal role in this equation. The Southeast Asian contact center outsourcing hub, staying abreast of global advancements, has seamlessly integrated AI, chatbots, and data analytics into its contact center operations. These tools, while enhancing efficiency, also empower agents with real-time insights, ensuring every interaction is data-driven and solution-focused. Such tech integration not only streamlines processes but also crafts personalized experiences for customers, adding layers of value to each engagement.
Yet, amidst this tech landscape, the human element remains paramount. The Philippines' reputation as a CX champion is rooted in its agents' ability to empathize, understand, and connect. Even as bots handle routine queries, it's the Filipino agent's warmth and genuine concern that leaves a lasting impression, solidifying brand loyalty.
But the brilliance of the nation's contact center industry doesn't stop at individual interactions. With a holistic view of CX, these centers understand the importance of an omnichannel approach. Whether a customer reaches out via phone, chat, email, or social media, the experience remains consistent, cohesive, and above all, customer-centric.
The convergence of tech, empathy, and an omnichannel strategy results in tangible cost savings. With processes optimized by technology and interactions enriched by human touch, businesses witness not only reduced operational costs but also higher customer retention rates. In the long run, this dual benefit of enhanced CX and cost efficiency positions businesses for sustainable growth.
As global businesses grapple with the challenges of delivering exceptional CX in a cost-conscious environment, the Philippines' contact center industry offers a beacon of hope. Merging the best of tech with the warmth of human interaction, these centers redefine outsourcing. They promise not just cost savings, but a journey where every customer interaction, powered by technology and enriched by empathy, creates memorable experiences and lasting value.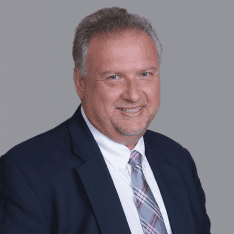 Co-CEO & CCO
US: 866-201-3370
AU: 1800-370-551
UK: 808-178-0977
j.maczynski@piton-global.com
Are you looking for an onshore, nearhsore, or offshore outsourcing solution? Don't know where to start? I am always happy to help.
Let's chat!
Best Regards,
John
Success in outsourcing isn't a matter of chance, but rather the result of a meticulously defined process, a formula that Fortune 500 companies have diligently honed over time. This rigor is a significant factor in the rarity of failures within these industry titans' outsourced programs.
Having spent over two decades partnering with and delivering Business Process Outsourcing (BPO) solutions to Fortune 500 clients, John possesses an in-depth understanding of this intricate process. His comprehensive approach incorporates an exhaustive assessment of outsourcing requirements, precise vendor sourcing, and a robust program management strategy.