The Philippines, strategically positioned in the heart of Southeast Asia, has emerged as a luminary in the global contact center sector. With its blend of cultural compatibility, English proficiency, and a forward-looking perspective on technology, the nation boasts a unique proposition in the customer support landscape.
This Southeast Asian archipelago, endowed with a youthful and dynamic workforce, continues to attract multinational corporations seeking quality-driven, cost-effective contact center solutions. Several key factors contribute to the country's success in this industry.
Proficient Workforce: The education system in the country emphasizes English language instruction, producing graduates well-equipped to cater to global clients. This linguistic prowess, combined with innate empathy and a service-oriented mindset, makes Filipino professionals stand out in customer interactions.
Cost-effectiveness: Besides offering high-quality services, the Philippines provides a competitive cost advantage, allowing businesses to maintain operational efficiency without compromising on service quality.
Cultural Compatibility: Filipinos' exposure to Western media and their historical ties with countries like the US means they have a cultural sensibility that resonates well with Western customers. This shared cultural context translates to smoother and more efficient customer interactions.
Time Zone Advantage: Situated in a strategic time zone, the nation offers the advantage of providing services to Western countries during their daytime, thereby ensuring 24/7 service availability.
State-of-the-art Infrastructure: The country has invested heavily in building top-notch infrastructure facilities. Modern office spaces, high-speed internet connectivity, and advanced telecommunication systems ensure uninterrupted service delivery to clients worldwide.
Government Support: Recognizing the potential of the BPO sector as a major employment generator and economic booster, the Philippine government has extended immense support. From tax incentives to training programs, several initiatives have been undertaken to foster the growth of this sector.
It's not just about the infrastructure and policies; it's also about the Filipino spirit. The age-old tradition of "Bayanihan," which speaks of community and helping one another, is reflected in the way professionals in this sector work. The inherent desire to assist, understand, and go the extra mile for customers is a hallmark of Filipino customer service.
Amidst the advantages, challenges have inevitably cropped up. Rapid technological advancements mean that contact centers need to stay abreast with the latest in AI, chatbots, and other digital tools. Additionally, maintaining high service standards in the face of increasing demand requires perpetual training and skill upgrades.
The contact center industry in the Philippines is primed for further growth. With digital transformations sweeping across businesses globally, the requirement for omnichannel support will only escalate. The country, with its adept professionals and technological readiness, is well-positioned to harness these emerging opportunities.
While many nations offer contact center services, the Philippines stands distinguished. It's not just about answering calls; it's about creating memorable experiences, building trust, and forging lasting relationships. This commitment to excellence, coupled with the myriad advantages the country offers, solidifies its reputation as a top-tier destination for contact center outsourcing.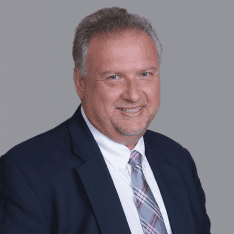 Co-CEO & CCO
US: 866-201-3370
AU: 1800-370-551
UK: 808-178-0977
j.maczynski@piton-global.com
Are you looking for an onshore, nearhsore, or offshore outsourcing solution? Don't know where to start? I am always happy to help.
Let's chat!
Best Regards,
John
Success in outsourcing isn't a matter of chance, but rather the result of a meticulously defined process, a formula that Fortune 500 companies have diligently honed over time. This rigor is a significant factor in the rarity of failures within these industry titans' outsourced programs.
Having spent over two decades partnering with and delivering Business Process Outsourcing (BPO) solutions to Fortune 500 clients, John possesses an in-depth understanding of this intricate process. His comprehensive approach incorporates an exhaustive assessment of outsourcing requirements, precise vendor sourcing, and a robust program management strategy.