Contact Center Companies Philippines: Why They Are Redefining CX Excellence 
Contact center companies in the Philippines are not only participating in the global CX space; they are actively redefining what it means to deliver excellence in customer experience. The question of why these companies have become synonymous with superior CX lies in the intricate weave of Filipino cultural values, the astute adoption of technological advancements, and a strategic vision that prioritizes customer satisfaction above all.
At the core of this CX redefinition is the Filipino workforce, renowned for their hospitality and strong communication skills, which are key ingredients in crafting positive customer interactions. Agents from the Philippines bring a natural empathy and patience to their roles, allowing for a level of customer engagement that is both genuine and effective. This ability to create rapport with customers from a diverse array of cultures and backgrounds is what makes Filipino customer service stand out on the global stage.
The emphasis on CX by Philippine contact centers is also driven by strategic business practices. These companies understand that the path to sustained business growth is through the heart of the customer. As such, they invest heavily in training programs that do not just impart technical knowledge but also focus on soft skills that enhance the customer service experience. This holistic approach to agent development ensures that each customer interaction is handled with the utmost care and professionalism.
Technology is another cornerstone of the CX strategy employed by outsourcing companies in the counrty. Embracing innovations such as AI, cloud-based platforms, and advanced analytics, these companies are able to offer services that are not only efficient but also increasingly personalized. The integration of these technologies allows for a more cohesive and intuitive customer journey, where every touchpoint is an opportunity to solidify customer loyalty.
The strategic deployment of omnichannel communication is another reason why Philippine contact centers excel in CX. By providing a unified customer service experience across all channels — whether it's through voice, email, chat, or social media — these companies ensure that the customer feels heard and valued, no matter how they choose to engage.
However, the journey to CX excellence is not without its challenges. Philippine contact center companies must continuously adapt to the fast-paced changes in consumer behavior and technological advancements. They must also navigate the challenges of data security and privacy, ensuring that customer trust is never compromised.
The Philippine government's support has been crucial in cultivating a thriving environment for these contact center companies. Through favorable economic policies, investments in digital infrastructure, and educational initiatives that build a pool of skilled labor, the government has played a significant role in the industry's success.
As these BPO companies look to the future, they are poised to not only continue redefining CX but also to lead the next wave of innovation in the industry. With a customer-centric approach that seamlessly melds human touch with digital efficiency, these companies are setting a new global benchmark for CX excellence.
Contact center companies in the Philippines have become the standard-bearers of CX excellence for several compelling reasons. Their strategic focus on empathy-driven service, combined with a savvy use of technology and a supportive national framework, has enabled them to deliver an unparalleled customer experience. As they continue to innovate and evolve, they not only contribute to the growth of the global BPO industry but also raise the bar for customer satisfaction worldwide.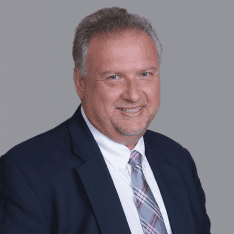 Co-CEO & CCO
US: 866-201-3370
AU: 1800-370-551
UK: 808-178-0977
j.maczynski@piton-global.com
Are you looking for an onshore, nearhsore, or offshore outsourcing solution? Don't know where to start? I am always happy to help.
Let's chat!
Best Regards,
John
Success in outsourcing isn't a matter of chance, but rather the result of a meticulously defined process, a formula that Fortune 500 companies have diligently honed over time. This rigor is a significant factor in the rarity of failures within these industry titans' outsourced programs.
Having spent over two decades partnering with and delivering Business Process Outsourcing (BPO) solutions to Fortune 500 clients, John possesses an in-depth understanding of this intricate process. His comprehensive approach incorporates an exhaustive assessment of outsourcing requirements, precise vendor sourcing, and a robust program management strategy.