Contact Center Companies Philippines: Sustaining Global CX Leadership with Filipino Talent and Innovation  
In the dynamic sphere of global customer experience (CX), contact center companies in the Philippines have distinguished themselves as leaders, setting the pace with their blend of skilled Filipino talent and continuous innovation. The industry's ascension to global prominence is not just about the strategic business advantages the country offers but also about the unique Filipino approach to customer service that prioritizes warmth, understanding, and personalized care.
The nation's BPO industry has become a testament to the country's commitment to excellence in the field of customer service. This commitment is deeply rooted in the Filipino culture, which values 'malasakit' — a term that encompasses compassion and genuine concern for others. This cultural trait is intrinsic to the Filipino workforce and is reflected in every customer interaction, making Philippine contact centers the embodiment of customer-centric service.
Adapting to the ever-evolving demands of CX, contact center companies in the Philippines have embraced cutting-edge technologies to streamline operations and enhance the quality of their service. They utilize data analytics to gain actionable insights into customer behavior, employ AI to provide 24/7 support through chatbots and virtual assistants, and invest in omnichannel platforms that offer a seamless experience across all customer touchpoints.
Training and development remain key priorities for these companies. Recognizing the rapid pace of change in customer service expectations, they invest heavily in upskilling their employees, not only in the use of new technologies but also in enhancing their soft skills. This dual focus ensures that Filipino contact center agents are equipped to handle complex queries with a level of expertise and empathy that is unmatched.
The challenges faced by the industry are numerous, from managing the high-stress environment of a contact center to navigating the complexities of global compliance and data security. Call center companies tackle these challenges head-on, implementing robust security measures to protect customer data and fostering a work culture that promotes agent well-being and job satisfaction.
The Philippine government has played a pivotal role in supporting the growth of the BPO sector, including contact centers. Through favorable economic policies, investment in infrastructure, and partnerships with educational institutions to ensure a steady supply of qualified graduates, the government has helped create an environment conducive to the industry's success.
As they look toward the future, contact center companies in the Philippines are not content to rest on their laurels. They are continually seeking ways to innovate and improve their service offerings. They are expanding into new markets and service areas, such as healthcare and technical support, and exploring the use of emerging technologies to create even more engaging and efficient customer experiences.
Contact center companies in the country have established themselves as global CX leaders, propelled by the exceptional talent and innovative spirit of the Filipino workforce. Their ability to combine technological proficiency with genuine care and empathy is setting new standards in the industry. As these companies continue to evolve and expand their capabilities, they uphold the nation's reputation as a premier destination for customer service excellence, sustaining their leadership in the global CX arena.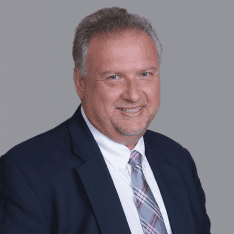 Co-CEO & CCO
US: 866-201-3370
AU: 1800-370-551
UK: 808-178-0977
j.maczynski@piton-global.com
Are you looking for an onshore, nearhsore, or offshore outsourcing solution? Don't know where to start? I am always happy to help.
Let's chat!
Best Regards,
John
Success in outsourcing isn't a matter of chance, but rather the result of a meticulously defined process, a formula that Fortune 500 companies have diligently honed over time. This rigor is a significant factor in the rarity of failures within these industry titans' outsourced programs.
Having spent over two decades partnering with and delivering Business Process Outsourcing (BPO) solutions to Fortune 500 clients, John possesses an in-depth understanding of this intricate process. His comprehensive approach incorporates an exhaustive assessment of outsourcing requirements, precise vendor sourcing, and a robust program management strategy.