Contact Center Companies in the Philippines: Pioneering Global CX with Filipino Ingenuity 
In an era where customer experience (CX) is paramount, contact center companies in the Philippines are not just participating in the industry; they are actively reshaping it with a blend of innovation, cultural empathy, and technological savvy. Filipino ingenuity is at the heart of this transformation, driving a service revolution that is felt across the global marketplace.
The Philippines has long been a favored destination for BPO services, but its role in the industry is evolving rapidly. The nation's contact centers are moving from traditional outsourcing functions to becoming crucibles of CX innovation. This shift is powered by the Philippines' most valuable asset: its people. Filipino contact center agents possess a unique combination of emotional intelligence, cultural adaptability, and a natural affinity for customer service. When these traits are coupled with a strong command of the English language and a familiarity with Western consumer culture, they become an unbeatable force in the CX domain.
The prowess of Filipino agents in delivering top-tier CX stems from an innate sense of hospitality, a quality deeply rooted in the nation's culture. This lends itself perfectly to the demands of customer service in the digital age, where the personal touch is often lost amidst the automation and depersonalization of online interactions. Filipino agents excel at bringing this personal touch to every interaction, offering a level of engagement that goes beyond scripted conversations to foster genuine connections with customers.
Philippine BPOs are pioneering CX by leveraging cutting-edge technology. Artificial intelligence, robotic process automation, and data analytics are just some of the tools being employed to elevate the efficiency and personalization of customer service. These technologies are used not to replace the human element but to enhance it, allowing agents to deliver a CX that is both high-tech and high-touch. By doing so, they can anticipate customer needs, tailor their interactions to each individual, and provide solutions that not only meet but often exceed expectations.
The innovative CX solutions provided by these companies are underpinned by an omnichannel approach. Recognizing that customers today interact with brands across multiple platforms, Philippine contact centers have mastered the art of seamless service across all channels. Whether a customer reaches out via phone, email, chat, or social media, they are met with consistent, high-quality service that reinforces the brand's commitment to their satisfaction.
These companies also face the challenge of maintaining a high standard of service across various markets, each with its cultural expectations and regulatory requirements. To address this, they invest in ongoing training and development, ensuring that their teams are not only technically proficient but also culturally aware and sensitive. This commitment to professional growth ensures that Filipino CX professionals remain at the forefront of the industry, capable of delivering exceptional service to a diverse global clientele.
The local government has played a supportive role in the industry's ascent, implementing policies that encourage foreign investment, infrastructure development, and workforce training. These measures have provided a conducive environment for the growth of contact center operations and have helped position the country as a competitive player in the global BPO market.
Looking ahead, call center companies in the Philippines are poised to continue their CX innovation journey. They are expanding their services to include specialized areas such as healthcare, finance, and technology support while also integrating emerging technologies like AI and machine learning to further enhance customer interactions.
Contact centers Philippines are pioneering a new era of CX, marked by Filipino ingenuity and a deep understanding of the digital customer journey. With a workforce renowned for its expertise, a culture that celebrates service, and a commitment to continuous innovation, these companies are setting new standards for CX that resonate globally. As they continue to evolve and influence CX trends, they affirm the nation's status as a leader in the contact center industry, where exceptional customer service is not just delivered but designed with purpose and passion.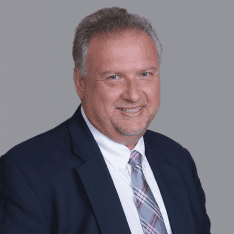 Co-CEO & CCO
US: 866-201-3370
AU: 1800-370-551
UK: 808-178-0977
j.maczynski@piton-global.com
Are you looking for an onshore, nearhsore, or offshore outsourcing solution? Don't know where to start? I am always happy to help.
Let's chat!
Best Regards,
John
Success in outsourcing isn't a matter of chance, but rather the result of a meticulously defined process, a formula that Fortune 500 companies have diligently honed over time. This rigor is a significant factor in the rarity of failures within these industry titans' outsourced programs.
Having spent over two decades partnering with and delivering Business Process Outsourcing (BPO) solutions to Fortune 500 clients, John possesses an in-depth understanding of this intricate process. His comprehensive approach incorporates an exhaustive assessment of outsourcing requirements, precise vendor sourcing, and a robust program management strategy.