Contact Center Companies in the Philippines: Innovating Customer Experience in the Digital Age  
Call center companies in the Philippines are at the vanguard of innovating Customer Experience (CX) in the digital age, continually setting new standards for service excellence. These companies have transitioned from traditional call centers to hubs of CX innovation, where technology, human expertise, and strategic vision converge to create unparalleled customer interactions.
In the heart of Southeast Asia, the Philippines has cultivated a reputation for its vibrant BPO industry, with contact centers playing a pivotal role. The Filipino workforce is central to this success, renowned for its linguistic capabilities, cultural adaptability, and innate hospitality, which lend themselves perfectly to the demands of modern CX. Agents are not just problem-solvers; they are the empathetic voice of the brands they represent, capable of connecting with customers on a personal level despite the virtual nature of interactions.
The innovation in CX by contact centers is multifaceted. On the one hand, there is a significant investment in digital technologies — artificial intelligence, machine learning, and data analytics — that allows for more personalized, anticipatory service. On the other hand, there is a continuous drive to understand the human aspect of customer interactions better, ensuring that technology enhances rather than replaces the personal touch.
These companies have mastered the art of blending traditional voice support with digital channels such as social media, live chat, and email, offering a seamless omnichannel experience. By doing so, they meet customers on their preferred platforms, providing convenience and consistency that strengthen customer loyalty and brand reputation.
Philippine contact centers are redefining the boundaries of CX by venturing into areas that require specialized knowledge. From healthcare to finance and e-commerce, agents are trained to understand industry-specific contexts, which allows them to offer solutions that are not only timely but also relevant and informed.
The challenges of innovating CX are manifold, from ensuring data security in an era of increasing cyber threats to managing the health and well-being of employees who often work in high-stress, 24/7 environments. Call centers tackle these challenges head-on, implementing robust security protocols and creating workplace cultures that value and support their employees' well-being.
The government's role in fostering an environment conducive to the growth of the BPO sector, particularly contact centers, cannot be understated. By offering incentives, investing in education, and improving digital infrastructure, the government has provided a solid foundation for the industry's expansion and success in the realm of CX.
As they look towards the future, contact center companies in the Philippines are not content with simply keeping up with global trends; they aim to be the trendsetters. They are continually exploring new ways to integrate cutting-edge technology and deepen their understanding of customer behavior. Their ultimate goal is to provide a CX that is not only satisfactory but delightfully surprising, fostering a sense of connection and satisfaction that resonates with customers worldwide.
Call center companies in the Philippines are at the forefront of CX innovation, leveraging the unique strengths of the Filipino workforce and embracing the possibilities of the digital age. With a commitment to excellence, a culture of innovation, and a supportive national framework, they continue to push the envelope, transforming every customer interaction into a showcase of the nation's' prowess in the global BPO industry.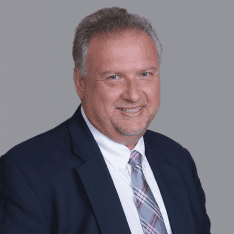 Co-CEO & CCO
US: 866-201-3370
AU: 1800-370-551
UK: 808-178-0977
j.maczynski@piton-global.com
Are you looking for an onshore, nearhsore, or offshore outsourcing solution? Don't know where to start? I am always happy to help.
Let's chat!
Best Regards,
John
Success in outsourcing isn't a matter of chance, but rather the result of a meticulously defined process, a formula that Fortune 500 companies have diligently honed over time. This rigor is a significant factor in the rarity of failures within these industry titans' outsourced programs.
Having spent over two decades partnering with and delivering Business Process Outsourcing (BPO) solutions to Fortune 500 clients, John possesses an in-depth understanding of this intricate process. His comprehensive approach incorporates an exhaustive assessment of outsourcing requirements, precise vendor sourcing, and a robust program management strategy.