Contact Center Companies in the Philippines: Champions of Enhanced Customer Engagement 
Contact center companies in the Philippines are earning global recognition as champions of enhanced customer engagement, combining innovative strategies with the country's renowned hospitality to create exceptional customer experiences (CX). With a blend of cultural empathy, technical proficiency, and an intrinsic understanding of service excellence, these companies are setting a new paradigm in customer relations on a worldwide scale.
The industry's ascent to prominence is powered by the Filipino workforce, whose members are adept at connecting with customers through a mix of friendliness and professionalism. This ability to resonate with customers from diverse backgrounds has become a hallmark of Filipino contact centers, transforming every customer interaction into an opportunity to reinforce positive brand perceptions and loyalty.
The prowess of Filipino contact center agents extends beyond their amiable dispositions. They are highly skilled in handling a range of customer service scenarios, from providing support with technical issues to managing complex customer relations situations. Their approach is proactive and solutions-oriented, ensuring that each interaction is not merely transactional but truly transformative, enhancing the overall customer journey.
Contact center companies in the Philippines are at the forefront of technological adoption, using advanced CX platforms that include AI, CRM, and omnichannel communication systems. These tools enable them to deliver a seamless and consistent experience across all customer touchpoints, ensuring that customers receive the right information and support whenever and however they choose to engage.
These companies are continuously innovating to meet the evolving needs of global businesses. They offer a suite of services that goes beyond voice support to include non-voice interactions such as social media management, live chat, and email support, catering to the modern consumer's preference for digital communication channels.
The commitment of Philippine contact centers to superior CX is also seen in their rigorous training regimes. Agents are regularly upskilled to keep pace with the latest industry trends and technologies, ensuring they are prepared to meet the challenges of an ever-changing service landscape. This focus on professional development is key to maintaining the high standards for which Filipino contact centers are known.
The challenges faced by the industry are multifaceted. From navigating the complexities of digital transformation to managing the well-being of a workforce operating in a high-stress, round-the-clock environment, call center companies are constantly seeking innovative ways to address these issues. They prioritize creating a work culture that values and supports their employees, understanding that the well-being of their agents is intrinsically linked to the quality of service they provide.
The Philippine government's role in the industry's success has been significant. By implementing policies conducive to the growth of BPOs, investing in infrastructure, and fostering partnerships between academia and industry, the government has helped create an environment where contact center operations can thrive.
As these companies look to the future, they are poised to expand their influence in the realm of global customer service. They are exploring new market segments, enhancing their analytics capabilities, and developing innovative strategies that anticipate customer needs. With their commitment to providing top-tier service, BPO companies in the country are not just participating in the industry; they are leading it, paving the way for a future where every customer interaction is an exemplar of CX excellence.
Contact center companies are redefining the landscape of customer engagement, proving themselves as global leaders in the sector. Their blend of Filipino hospitality, CX innovation, and a commitment to continuous improvement positions them at the forefront of the industry, where they are sure to remain as they continue to champion the cause of enhanced customer engagement.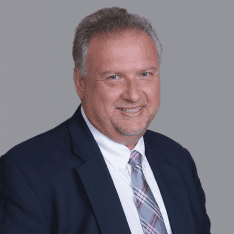 Co-CEO & CCO
US: 866-201-3370
AU: 1800-370-551
UK: 808-178-0977
j.maczynski@piton-global.com
Are you looking for an onshore, nearhsore, or offshore outsourcing solution? Don't know where to start? I am always happy to help.
Let's chat!
Best Regards,
John
Success in outsourcing isn't a matter of chance, but rather the result of a meticulously defined process, a formula that Fortune 500 companies have diligently honed over time. This rigor is a significant factor in the rarity of failures within these industry titans' outsourced programs.
Having spent over two decades partnering with and delivering Business Process Outsourcing (BPO) solutions to Fortune 500 clients, John possesses an in-depth understanding of this intricate process. His comprehensive approach incorporates an exhaustive assessment of outsourcing requirements, precise vendor sourcing, and a robust program management strategy.