8 Most Common Philippine Call Center Job Interview Questions and How to Answer to Them
What are the most common interview questions asked in a Philippine call center job interview and how can one answer them?
Tell me about yourself (Mention your accomplishments and strengths that can be vital to the position you're applying for.)
Why did you leave your previous job? (Be honest about your reason and don't bash your previous employers.)
Why do you want to work for our company? (Research about the company and answer everything you know.)
Why should we hire you? (Mention your educational background and professional skills/mention that you're a quick learner.)
What are your strengths and weaknesses? (Mention both strengths and weaknesses and what you can do with them.)
How do you see yourself? (Mention how much more you want to contribute to the company.)
How do you handle pressure? (Remain calm at all times.)
Do you have any questions for us? (Ask intelligent questions.)
In the Philippines, call centers are virtually everywhere, especially in highly urbanized areas. Aside from Metro Manila, Cebu already has some BPO companies. As the years pass by, more and more Filipinos find themselves entering this industry.
The speed of the application process (some of them might take a few days), however, doesn't make everything any easier. It also doesn't mean that you're guaranteed to land a job offer in the first call center interview you're invited to.
As with any other job, acing an interview requires a great deal of preparation. And the bulk of your preparation lies in knowing some of the most common interview questions, as well as how to properly answer them.
Here are 8 tips on acing a Philippine call center job interview:
Tell me About Yourself
You've probably heard of this famous interview question. This statement is an ice-breaker and is often used to start an interview, whether it's for a BPO in Cebu or any other job.
This isn't a time for you to rant about yourself or your hobbies, or to say anything that has nothing to do with the job.
Instead, mention your accomplishments and strengths that are vital to the position you're applying for. This also includes your educational background and employment history, if any. If you have any special skills that will give you an edge, then make sure to highlight them as well.
Why Did You Leave Your Previous Job
If this isn't your first job, then you should definitely expect this question to come up.
What's important is for you to be as honest as possible, but refrain from talking negatively about your former employees or colleagues.
Why Do You Want to Work for Our Company?
Aside from wanting to know your career goals, your interviews also need to ensure that you've done your research about their company. Don't expect to be hired if you have no idea about the company's services!
Make sure that you've thoroughly exhausted everything you need to know about them such as their mission, vision, values, and so on.
Align everything you've learned about them with your own career goals.
Why Should We Hire You?
To answer this question sufficiently, you need to convince the interviews that your educational attainment, professional background, and skills are an excellent fit for the position you're applying for. If these do not apply, then tell them that you're a quick learner and can easily adapt to a fast-paced working environment.
What Are Your Strengths and Weaknesses?
For this question, you need to highlight the strengths that are crucial to the requirements and qualifications of the job you're applying for.
As for weaknesses, you might think it's a smart idea to say that you don't have any—but it isn't! No one is perfect, after all.
Find a way to transform your weaknesses into strengths, and convey to them how these things help you become a better person.
How Do You See Yourself Five Years From Now?
Don't ever say that you intend to move abroad or start your own business. The interviewers clearly won't want someone who doesn't plan on staying with the company.
Emphasize how serious you are about advancing your growth, as well as how much you want to contribute to the company.
How Do You Handle Pressure?
Working in a call center in the Philippines can be stressful at times, especially if this is your first time in this sort of job. Aside from dealing with fuming customers, there's also the shifting schedules that your body has to cope with.
Thus, you need to be a person who can constantly remain calm, even in extremely pressuring situations.
Do You Have Any Questions for Us?
Don't ever say no! Doing so might lead your interviewers to think that you're not very interested in the job or in the company.
Don't waste this opportunity for you to learn more about the position or the company culture. Plus, this might be your last chance to make an impact or an impression on the interviewers.
Make sure that you don't ask something that can easily be found online. Craft intelligent questions by researching well about the company and the position.
Key Takeaway
If you want to land a job offer in a call center in the Philippines, then one of the best ways to raise your chances is by preparing for an interview.
To be specific, you need to be aware of the common questions that come up in job interviews—whether it's for a BPO in Cebu or a call center in Manila. That is, you need to take these questions to heart and know how to answer them appropriately—and all these necessitate a great deal of research.
As they always say, preparation is the key to success!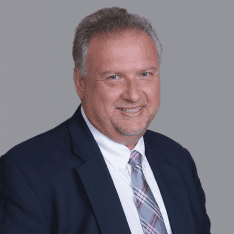 Co-CEO & CCO
US: 866-201-3370
AU: 1800-370-551
UK: 808-178-0977
j.maczynski@piton-global.com
Are you looking for an onshore, nearhsore, or offshore outsourcing solution? Don't know where to start? I am always happy to help.
Let's chat!
Best Regards,
John
Success in outsourcing isn't a matter of chance, but rather the result of a meticulously defined process, a formula that Fortune 500 companies have diligently honed over time. This rigor is a significant factor in the rarity of failures within these industry titans' outsourced programs.
Having spent over two decades partnering with and delivering Business Process Outsourcing (BPO) solutions to Fortune 500 clients, John possesses an in-depth understanding of this intricate process. His comprehensive approach incorporates an exhaustive assessment of outsourcing requirements, precise vendor sourcing, and a robust program management strategy.