Call center companies in the Philippines account for a large share of the entire IT-enabled business process outsourcing services industry in the country. This sector, which has shown strong growth annually since 2001, will continue to become a major player in the global market.
BPO vendors have demonstrated its skills and capability in providing world-class inbound services to its clients across various industries from consumer goods, airlines, to real estate, IT, banking and financial services, and telecommunications industries among others.
Over the past five years, back office processes providers have proven to be one of the best in the world with international clients, many of which are leaders in their respective business areas.
A Global BPO Standard
A growing number of global companies are discovering the advantage of PH BPO vendors, just as the first brands who set up shop in the country have discovered, and this advantage is the delivery of high quality service at cost savings of up to 60 percent. In a very competitive market, these enterprises are valuable resources that can help transnational businesses gain a competitive advantage over their competitors.
Through call center companies in the Philippines, it is possible for a company to provide valuable customer support without straining resources and at the same time have the freedom to focus on its core business functions. By taking advantage of the capabilities of these enterprises, businesses are able to provide services with greater customer focus thus boosting sales and marketing efforts and generating more revenue.
A Wide Array of Services
Contact centers also offer custom solutions to global corporations who are seeking to provide customer support and technical support to their customers 24×7. Highly competent contact center firms help a business achieve its business goals by providing strategic inbound services
They work with clients closely and form strategies in contact center management that will contribute to the attainment of business goals. The services offered by back office processes providers range from simple customer requests and taking messages to loyalty programs to directory assistance, telesales, and flight and hotel reservations.
Call center companies in the Philippines can also handle order taking, order fulfillment, catalog or website sales, answering and messaging services, technical support, help desk services, and other customer services.
Contact centers provide businesses the following benefits:
Expertise in

call center

management
Skilled, knowledgeable and professional representatives
Advanced call monitoring and reporting capabilities
Efficient transition, launch, and integration of new campaigns
Market testing capabilities
Enhanced speed to market
Wider market coverage
Best Industry Practices
Their staff consists of qualified and well-trained professionals. Most of these agents are college graduates from leading schools in the country. Filipino agents are very comfortable with using computers and demonstrate a high level of fluency in the English language.
The business process involves the application of best practices in order to deliver significant and measurable results that will increase return on investment (ROI).
In addition, call center companies in the Philippines provide agents the proper training they need to succeed in their jobs including orientation with the client's business, product/service, system, process including culture and geography.
Accent training, customer service skills, phone etiquette are other things that trainees learn before starting actual work.
Highly qualified and seasoned professionals manage these firms. These individuals lead the organization towards a better performance through processes of continuous improvement.
To learn more about our industry–specific BPO capabilities please contact us by calling +1-310-844-7805 or by filling out our inquiry form. We look forward to hearing from you.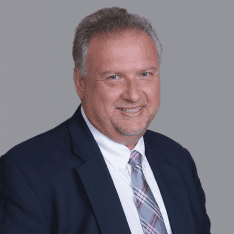 Co-CEO & CCO
US: 866-201-3370
AU: 1800-370-551
UK: 808-178-0977
j.maczynski@piton-global.com
Are you looking for an onshore, nearhsore, or offshore outsourcing solution? Don't know where to start? I am always happy to help.
Let's chat!
Best,
John.
Success in outsourcing isn't a matter of chance, but rather the result of a meticulously defined process, a formula that Fortune 500 companies have diligently honed over time. This rigor is a significant factor in the rarity of failures within these industry titans' outsourced programs.
Having spent over two decades partnering with and delivering Business Process Outsourcing (BPO) solutions to Fortune 500 clients, John possesses an in-depth understanding of this intricate process. His comprehensive approach incorporates an exhaustive assessment of outsourcing requirements, precise vendor sourcing, and a robust program management strategy.