Colombia has emerged as a popular call center outsourcing destination for US-based companies in recent years, with a growing number of companies outsourcing their customer service and support operations to the country. The country offers a range of advantages for companies looking to outsource their call center operations, including a well-educated and skilled workforce, strong language skills in both English and Spanish, a favorable business environment, and proximity to the US.
The call center industry is currently experiencing strong growth, with the country becoming a major player in the Latin American BPO market.
There are a number of trends and challenges facing the contact center industry in Colombia. One trend is the increasing use of artificial intelligence (AI) and automation in the industry, which is expected to continue in the coming years. However, there are also concerns about the potential for job displacement as a result of the increased use of AI in BPO companies. Another challenge is the high turnover rate of agents, with companies looking for ways to improve working conditions and employee retention in order to address this issue.
Services that are commonly outsourced to contact centers in the country include customer service, technical support, sales, and billing inquiries. Companies across a range of industries, including telecommunications, financial services, travel and hospitality, and retail, are outsourcing these services to the region.
One of the country's key competitive advantages is its proximity to the US. It is located in the same time zone as many parts of the US, which can be big attraction for companies looking to outsource customer support operations.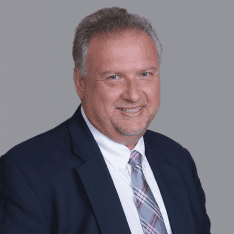 Co-CEO & CCO
US: 866-201-3370
AU: 1800-370-551
UK: 808-178-0977
j.maczynski@piton-global.com
Are you looking for an onshore, nearhsore, or offshore outsourcing solution? Don't know where to start? I am always happy to help.
Let's chat!
Best,
John.
Success in outsourcing isn't a matter of chance, but rather the result of a meticulously defined process, a formula that Fortune 500 companies have diligently honed over time. This rigor is a significant factor in the rarity of failures within these industry titans' outsourced programs.
Having spent over two decades partnering with and delivering Business Process Outsourcing (BPO) solutions to Fortune 500 clients, John possesses an in-depth understanding of this intricate process. His comprehensive approach incorporates an exhaustive assessment of outsourcing requirements, precise vendor sourcing, and a robust program management strategy.