In the increasingly interconnected world of global business, the capability to communicate effectively with customers is both a basic requirement and a significant differentiator. The Philippines, having established itself as a central hub for call centre operations, is providing businesses worldwide with that very competitive edge, a trump card that is too powerful to be ignored.
Call centres in the Philippines are not just about providing a venue for communication. They've metamorphosed into centres of excellence, amalgamating a potent mix of advanced technology, skilled manpower, and a cultural predisposition towards customer service. This triad ensures that businesses outsourcing to the country are not just ticking a box for customer support but are gaining a partner that continually elevates their brand image.
Technologically, the Southeast Asian BPO powerhouse has remained abreast with the latest in communication platforms and CX tools. Whether it's advanced IVR systems, AI-driven chatbots, or omnichannel communication platforms, local call centres have consistently integrated the latest tools to ensure seamless, efficient, and enhanced customer interactions. Such a forward-thinking approach means that customers aren't just getting answers; they're experiencing a brand in its best form, at every touchpoint.
Moreover, the human element cannot be understated. The Philippines boasts a largely young, educated, and English-proficient workforce. But beyond these credentials lies a cultural underpinning of 'malasakit' – genuine care and concern. It's this trait that often turns regular customer interactions into memorable experiences, fostering brand loyalty. When customers feel they're being heard, understood, and cared for, they're more likely to return, recommend, and resonate with a brand. In a world where customer acquisition costs continue to skyrocket, such retention becomes the cornerstone of sustainable growth.
Furthermore, the competitive pricing models in the Philippines, when juxtaposed against the value delivered, make the proposition even more compelling. Businesses, from startups to established giants, find they can achieve high-quality service without an accompanying strain on their finances. In a rapidly shifting global economy, such operational efficiency can significantly bolster a company's bottom line.
Another dimension worth noting is adaptability. Contact centres in the country have demonstrated remarkable resilience and adaptability, whether it's navigating the challenges of a global pandemic or adjusting to the specific requirements of diverse industries. This malleability ensures businesses feel they have a partner who is both aligned with their objectives and agile enough to pivot when necessary.
To cap it off, the data security and compliance measures embraced by call centres have set industry standards. In a data-driven age, ensuring customer information is safeguarded is paramount. Philippine outsourcing providers, aware of their critical role, have continually invested in infrastructural and procedural enhancements to guarantee this sanctity.
Contact centres in the country are more than just hubs of communication. They're strategic partners empowering businesses to leapfrog competitors. By ensuring each customer interaction is optimal, they're building bridges, forging relationships, and crafting brand stories that last. In the grand tapestry of business, where every edge counts, the call centre prowess of the Philippines might just be the defining stroke for many a global brand.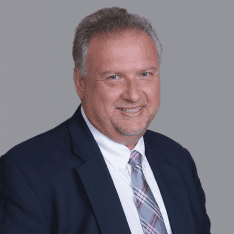 Co-CEO & CCO
US: 866-201-3370
AU: 1800-370-551
UK: 808-178-0977
j.maczynski@piton-global.com
Are you looking for an onshore, nearhsore, or offshore outsourcing solution? Don't know where to start? I am always happy to help.
Let's chat!
Best Regards,
John
Success in outsourcing isn't a matter of chance, but rather the result of a meticulously defined process, a formula that Fortune 500 companies have diligently honed over time. This rigor is a significant factor in the rarity of failures within these industry titans' outsourced programs.
Having spent over two decades partnering with and delivering Business Process Outsourcing (BPO) solutions to Fortune 500 clients, John possesses an in-depth understanding of this intricate process. His comprehensive approach incorporates an exhaustive assessment of outsourcing requirements, precise vendor sourcing, and a robust program management strategy.