In the relentless quest for business excellence and sustainable growth, Small and Medium-sized Enterprises (SMEs) from the UK and Australia have turned their gaze towards the Philippines. The island nation, already a recognised powerhouse in the BPO sector, has become a lifeline for many overseas companies, and for good reasons.
The appeal of the Philippines goes beyond the allure of cost savings, although this remains a tangible benefit. The real treasure lies in the rich human capital — a young, educated, and English-proficient workforce passionate about delivering outstanding customer service. With English being an official language, the Philippines offers fluency and a neutral accent that resonates well with British and Australian customers.
SMEs often grapple with the challenges of scaling, especially when it comes to customer service. The surge of customer queries, the need for 24/7 support, and the intricacies of handling diverse issues can become overwhelming. Here, call centres in the Philippines shine, offering scalability without compromising on quality.
But it's not just about manpower. The technological advancement witnessed in Philippine contact centres has been nothing short of transformative. These centres are equipped with state-of-the-art infrastructure, ensuring calls are clear, systems are secure, and data is protected. In an era where customer experience (CX) is king, such details matter.
Plus, the cultural affinity of Filipinos, combined with their genuine warmth and hospitality, translates into positive customer interactions. These seemingly small touches foster brand loyalty, ensuring that customers from the UK and Australia feel genuinely valued and understood.
For UK and Australian SMEs, navigating the complexities of global business can be daunting. Time zone differences, cultural nuances, and the sheer distance can pose challenges. But the Philippines, with its strategic location, bridges this gap. Operating in a time zone that complements both UK and Australian business hours, local call centres ensure seamless communication, round the clock.
As UK and Australian SMEs aim to thrive in a competitive landscape, the Philippines stands ready to support, uplift, and power their growth. It's not just about outsourcing; it's about forging partnerships that drive success. The combination of skilled manpower, advanced technology, and a deep-rooted commitment to exceptional customer service makes the country the preferred choice for SMEs looking to make their mark on the global stage.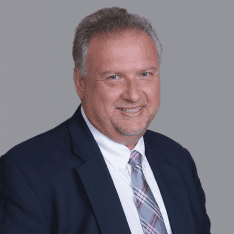 Co-CEO & CCO
US: 866-201-3370
AU: 1800-370-551
UK: 808-178-0977
j.maczynski@piton-global.com
Are you looking for an onshore, nearhsore, or offshore outsourcing solution? Don't know where to start? I am always happy to help.
Let's chat!
Best Regards,
John
Success in outsourcing isn't a matter of chance, but rather the result of a meticulously defined process, a formula that Fortune 500 companies have diligently honed over time. This rigor is a significant factor in the rarity of failures within these industry titans' outsourced programs.
Having spent over two decades partnering with and delivering Business Process Outsourcing (BPO) solutions to Fortune 500 clients, John possesses an in-depth understanding of this intricate process. His comprehensive approach incorporates an exhaustive assessment of outsourcing requirements, precise vendor sourcing, and a robust program management strategy.