Call Centres in the Philippines: Strengthening Service for Australian and UK Businesses
The Philippines has become a cornerstone in the realm of call centre services, and its contribution to supporting businesses from Australia and the UK has been transformative. The affinities shared amongst these nations – including language, cultural ties, and business hours – render the Southeast Asian country a strategic nexus for outsourced communication services.
A Strategic Asset for Australian Firms: Geographical Proximity and Synchronised Timings
Australian enterprises reap substantial benefits from outsourcing to the Philippines, thanks to the close geographical distance and the slight time difference. This proximity allows for synchronised business operations and ensures that customer service is managed during Australian business hours, offering convenience for service providers and customers alike. Such alignment permits Australian companies to extend customer service availability, providing round-the-clock support.
UK Partnerships: Shared Cultural Heritage and Continuous Support
For UK firms, the Asian BPO powerhouse presents a distinct proposition. The historical ties and consequent cultural resonance mean Filipino call centre agents are exceptionally equipped to manage UK customers, fostering fluid interactions and heightened customer satisfaction. Moreover, the time difference is favourable for UK operations, facilitating 24-hour customer support. While it is night in the UK, it's business hours in the Philippines, enabling UK businesses to offer uninterrupted overnight support, which is crucial for sectors that operate beyond traditional hours.
Exceptional English Proficiency and a Commitment to Customer Service
The nation's workforce is notable for its high level of English proficiency and a pronounced commitment to customer satisfaction. The focus on education and linguistic capabilities has produced a vast pool of BPO professionals who can effectively communicate with customers, proficiently resolve queries, and maintain the integrity of the brand.
Cost-Efficiency in Competitive Markets
In the competitive landscapes of Australia and the UK, businesses are in constant pursuit of methods to curtail costs without sacrificing service quality. The country offers an economically sound option with its cost-effective call centre services. Outsourcing enables businesses to efficiently steward their finances while still delivering exemplary customer support, providing them with a competitive advantage.
Scalability and Adaptability for Emerging Enterprises
Emerging and expanding businesses in Australia and the UK stand to gain from the scalability and adaptability that local call centres offer. As these enterprises grow, they require customer service solutions that can evolve in tandem, accommodating increasing call volumes and expanding service requirements. Contact centres are adept at meeting these changing demands, offering the scalability that burgeoning businesses necessitate.
Cutting-edge technology and Robust Infrastructure
BPOs are outfitted with the latest technology and a solid infrastructure, ensuring uninterrupted communication, data security, and dependable service provision. This modern infrastructure is vital for Australian and UK companies that depend on secure, data-driven communication for their day-to-day operations.
For Australian and UK businesses, forming partnerships with call centres in the Philippines goes beyond mere cost considerations; it is a strategic manoeuvre that augments their service capabilities, broadens operational competencies, and taps into a reservoir of skilled professionals. With strategic benefits in linguistic compatibility, cultural familiarity, and technological advancement, the Southeast Asian archipelago nation stands as a robust pillar for companies aiming to optimise their customer service and back-office processes in a global landscape.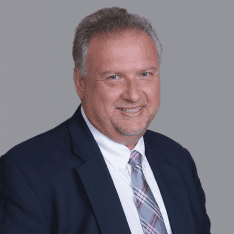 Co-CEO & CCO
US: 866-201-3370
AU: 1800-370-551
UK: 808-178-0977
j.maczynski@piton-global.com
Are you looking for an onshore, nearhsore, or offshore outsourcing solution? Don't know where to start? I am always happy to help.
Let's chat!
Best Regards,
John
Success in outsourcing isn't a matter of chance, but rather the result of a meticulously defined process, a formula that Fortune 500 companies have diligently honed over time. This rigor is a significant factor in the rarity of failures within these industry titans' outsourced programs.
Having spent over two decades partnering with and delivering Business Process Outsourcing (BPO) solutions to Fortune 500 clients, John possesses an in-depth understanding of this intricate process. His comprehensive approach incorporates an exhaustive assessment of outsourcing requirements, precise vendor sourcing, and a robust program management strategy.