The Philippines has revolutionised global communication and service through its burgeoning call centre industry, establishing itself as the premier destination for companies seeking to elevate their customer service experience. With a strategic amalgamation of a highly skilled English-speaking workforce, state-of-the-art communication technology, and a culture steeped in hospitality, the country has redefined excellence in call centre operations.
Central to the success of the call centre industry in the Philippines is its workforce, lauded for their English proficiency and superlative communication skills. Filipino agents are adept at providing not just answers but also empathy, ensuring every customer interaction is impactful and resonant. This proficiency has resulted in elevated customer satisfaction rates for businesses, bolstering the reputation of the Philippines as a hub of customer service excellence.
Contact centres offer an extensive array of services, encompassing inbound customer support, technical assistance, sales, and outbound marketing and client engagement. They cater to a broad spectrum of industries, from telecommunications and e-commerce to finance and healthcare, showcasing the adaptability and competence of the Filipino outsourcing sector.
Technological integration is paramount in the efficiency and efficacy of call centres in the Philippines. They leverage sophisticated CRM systems, cloud-based communication platforms, and AI-driven analytics to ensure every customer interaction is managed with accuracy and insight.
The offshore call centre industry is marked by its scalability, allowing businesses to adjust their operations in response to fluctuating demands or market shifts with ease. This scalability ensures that companies can maintain continuous service while managing costs effectively.
One of the main attractions for businesses utilising call centre services in the Philippines is cost efficiency. The competitive cost structure permits considerable savings without a compromise in service quality, granting businesses the flexibility to invest more in expansion and innovation.
Operating 24/7, call centres in the country align with the international nature of business, providing constant customer support. This uninterrupted service is crucial for global companies that require timely assistance for their customers across various time zones.
Ongoing training and development are cornerstones of the call centre industry, ensuring that agents are continually updated on the latest in customer service trends, communication technologies, and industry-specific knowledge. This commitment to professional enhancement guarantees that agents can proficiently meet the dynamic needs of customers.
In call centre operations, security and privacy are of utmost importance, and Philippine call centres adhere to stringent international standards to protect customer data. Comprehensive cybersecurity measures and compliance with data protection laws ensure that client information remains secure, preserving trust and confidence in the services rendered.
The supportive policies of the government have been instrumental in the expansion of the call centre industry. Efforts to improve English language proficiency, technological infrastructure, and overall business conditions have fostered an environment conducive to the industry's growth.
The contact centre industry in the Philippines has become an integral component of international business, renowned for revolutionising communication and customer service. With its fusion of skilled labour, technological innovation, and a culture of service, the country continues to provide businesses with dependable, high-calibre call centre solutions that resonate with customers across the globe.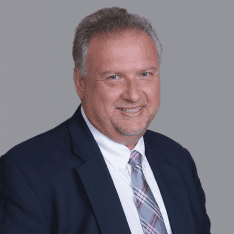 Co-CEO & CCO
US: 866-201-3370
AU: 1800-370-551
UK: 808-178-0977
j.maczynski@piton-global.com
Are you looking for an onshore, nearhsore, or offshore outsourcing solution? Don't know where to start? I am always happy to help.
Let's chat!
Best Regards,
John
Success in outsourcing isn't a matter of chance, but rather the result of a meticulously defined process, a formula that Fortune 500 companies have diligently honed over time. This rigor is a significant factor in the rarity of failures within these industry titans' outsourced programs.
Having spent over two decades partnering with and delivering Business Process Outsourcing (BPO) solutions to Fortune 500 clients, John possesses an in-depth understanding of this intricate process. His comprehensive approach incorporates an exhaustive assessment of outsourcing requirements, precise vendor sourcing, and a robust program management strategy.