Call Centre Outsourcing to the Philippines: A Strategic Imperative for UK Businesses
Outsourcing call centre operations to the Philippines has become a strategic move for numerous UK businesses seeking to enhance customer service while managing costs. This article explores the dynamics of this trend in the realm of global business, its implications, and how it aligns with corporate strategies.
The Philippines, with its robust English-speaking workforce and cultural affinity with the West, stands out as an ideal destination for call centre outsourcing. The nation offers a compelling combination of skilled labour, technological infrastructure, and a supportive regulatory environment, making it a global hotspot for business process outsourcing (BPO).
UK companies, in particular, have found the Philippines to be a compatible partner due to the shared history and similar legal systems, which stem from the Commonwealth connection. This synergy eases communication and collaboration, essential factors in customer service operations.
Cost Efficiency and Quality Assurance
A primary driver for UK businesses outsourcing to the Philippines is the substantial cost savings without compromising on service quality. Labour costs are significantly lower than in the UK, allowing British companies to scale their operations at a fraction of the domestic price. However, it's not just about cost-cutting. Philippine call centres are renowned for their high-quality customer service, with agents trained to handle a wide spectrum of customer interactions with empathy and professionalism.
The Economic Landscape and Competitive Edge
The government has recognised the economic potential of the BPO sector and has implemented policies to nurture growth, such as tax incentives and investment in education to bolster the workforce's English proficiency and technical skills. These initiatives have paid dividends, making the country an attractive outsourcing destination for UK businesses seeking a competitive edge in customer service.
Cultural Compatibility and Operational Excellence
Culturally, Filipinos' warm and accommodating nature translates into customer service that often exceeds expectations. The workforce is not only proficient in English but also familiar with Western idioms and cultural nuances, which enables a smoother interaction with UK customers.
The Philippines has also made significant investments in telecommunications and internet infrastructure, ensuring uninterrupted and high-quality communication channels—a non-negotiable aspect of modern call centre operations.
Strategic Focus and Core Competencies
For UK businesses, delegating call centre operations to the Philippines allows them to focus on their core competencies. By outsourcing routine customer service tasks, companies can allocate more resources to innovation, product development, and strategic initiatives that drive growth.
Challenges and Mitigation Strategies
Despite the advantages, outsourcing to the Southeast Asian BPO hub is not without challenges. Differences in legal standards, data protection concerns, and the need for stringent quality control measures are issues that UK businesses must navigate carefully.
To mitigate these risks, companies must perform due diligence when selecting a BPO partner, ensuring compliance with international standards and a track record of operational excellence. Establishing clear communication protocols and performance metrics is also crucial to align the outsourced services with the company's standards and objectives.

Outsourcing call centre operations to the Philippines has proven to be a judicious choice for UK businesses looking to optimise customer service and achieve cost-effectiveness. The decision to outsource, however, should be backed by a strategic approach that considers the alignment with business goals, the selection of the right BPO partner, and a framework that ensures quality and compliance. As UK businesses continue to navigate the global marketplace, the country stands out as a partner that offers not just economic benefits but also a commitment to excellence and customer satisfaction.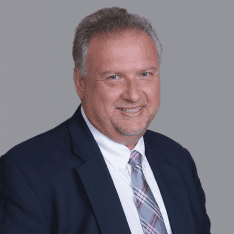 Co-CEO & CCO
US: 866-201-3370
AU: 1800-370-551
UK: 808-178-0977
j.maczynski@piton-global.com
Are you looking for an onshore, nearhsore, or offshore outsourcing solution? Don't know where to start? I am always happy to help.
Let's chat!
Best Regards,
John
Success in outsourcing isn't a matter of chance, but rather the result of a meticulously defined process, a formula that Fortune 500 companies have diligently honed over time. This rigor is a significant factor in the rarity of failures within these industry titans' outsourced programs.
Having spent over two decades partnering with and delivering Business Process Outsourcing (BPO) solutions to Fortune 500 clients, John possesses an in-depth understanding of this intricate process. His comprehensive approach incorporates an exhaustive assessment of outsourcing requirements, precise vendor sourcing, and a robust program management strategy.