Call Centre Companies Philippines: Spearheading Business Innovation with Refined Customer Strategies  
Call centre companies in the Philippines are spearheading business innovation by incorporating refined customer strategies that redefine industry benchmarks. In an era where every business seeks a competitive edge, these firms have become linchpins for transformative customer engagement, leveraging the country's unique blend of technological adeptness and inherent service ethos.
The Philippines, now a bastion of global BPO excellence, hosts call centres that are much more than conduits for customer queries. They are dynamic hubs of innovation where advanced data analytics, Artificial Intelligence (AI), and bespoke customer relationship management converge to create unparalleled customer experiences. This confluence of innovation and strategy has not only bolstered the growth of individual businesses but also contributed significantly to the Philippines' economic narrative.
Central to the innovation in these call centres is a deep understanding of the changing rhythms of consumer expectations. Companies are implementing agile methodologies and customer-centric models that prioritise flexibility and responsiveness. They understand that in the digital age, customer engagement must be both reactive and proactive, necessitating strategies that are as fluid as the markets they serve.
Technological innovation serves as the backbone of these refined customer strategies. From omnichannel platforms that offer seamless service across various touchpoints to AI-driven interfaces that provide instant and accurate support, the technological infrastructure in place is robust. These systems not only enhance efficiency but also collect and analyse customer data to deliver a more personalised service.
However, it's the human element that truly embodies the spirit of innovation in contact centres. The workforce, known for its empathetic communication and problem-solving acumen, is trained to not just resolve issues but to anticipate customer needs. Continuous professional development ensures that agents are skilled in the latest technologies and customer service methodologies, allowing them to effectively bridge the gap between human touch and digital convenience.
The innovative customer strategies adopted by these call centres are reflective of a broader business philosophy that sees customer service as a cornerstone of success. They are reshaping business models to be more customer-centric, ensuring that from the first point of contact to the last, the customer's journey is smooth, satisfactory, and above all, loyalty-inducing.
The Philippine government's proactive role in fostering a conducive environment for BPO growth cannot be understated. By providing infrastructure, incentivising technological investment, and ensuring a steady stream of skilled graduates, the government has laid a solid foundation for the call centre industry to thrive and innovate.
In the crucible of business innovation, Philippine call centre companies are not just reacting to global trends; they are at the vanguard, creating them. Their commitment to integrating refined customer strategies with cutting-edge technology positions them as leaders in an industry that is at the heart of global business operations.
Call centre companies in the Philippines are redefining the contours of business innovation through their customer-centric approaches and technological prowess. By harmonising these elements, they deliver a level of customer service that not only meets but often exceeds expectations, setting a new standard for excellence and driving the evolution of the BPO industry.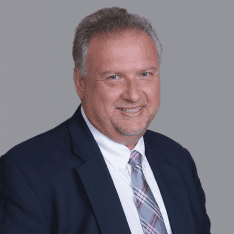 Co-CEO & CCO
US: 866-201-3370
AU: 1800-370-551
UK: 808-178-0977
j.maczynski@piton-global.com
Are you looking for an onshore, nearhsore, or offshore outsourcing solution? Don't know where to start? I am always happy to help.
Let's chat!
Best Regards,
John
Success in outsourcing isn't a matter of chance, but rather the result of a meticulously defined process, a formula that Fortune 500 companies have diligently honed over time. This rigor is a significant factor in the rarity of failures within these industry titans' outsourced programs.
Having spent over two decades partnering with and delivering Business Process Outsourcing (BPO) solutions to Fortune 500 clients, John possesses an in-depth understanding of this intricate process. His comprehensive approach incorporates an exhaustive assessment of outsourcing requirements, precise vendor sourcing, and a robust program management strategy.