Call Centre Companies Philippines: Reinventing the Industry with Pioneering Service Models 
Call centre companies in the Philippines are reinventing the industry with pioneering service models that blend the country's renowned customer service ethos with groundbreaking technological advancements. As a key player in the global BPO arena, the Philippines has embraced its role as an incubator of industry innovation, setting a precedent that extends far beyond its shores.
The industry's transformation in the Philippines is not merely a response to global demand but a proactive initiative to redefine the nature of customer service. These companies have moved past traditional call centre expectations to establish multifaceted service models that cater to the complex needs of a diverse clientele. This evolution has cemented the Philippines' reputation as a source of not just manpower but also strategic customer service expertise.
At the core of the industry's reinvention are service models that prioritise customer engagement and satisfaction. Philippine call centres have developed a sophisticated understanding of consumer behaviour, leveraging this knowledge to tailor their services. They employ predictive analytics to anticipate customer needs, delivering proactive solutions that enhance the customer journey and foster brand loyalty.
Technology serves as a cornerstone of these innovative service models. The integration of AI-driven solutions, such as chatbots and virtual assistants, ensures efficiency and consistency in customer interactions. Yet, these technological tools are carefully balanced with the human intelligence and emotional nuance that Filipino agents bring to each conversation, ensuring that the customer's experience remains personal and authentic.
The growth of the call centre industry in the Philippines has also been characterised by a commitment to continuous improvement and quality assurance. Companies invest heavily in training programmes that empower agents with the skills needed to navigate the rapidly evolving technological landscape while maintaining the highest levels of service excellence.
Furthermore, the industry's pioneering service models are underpinned by a robust infrastructure that supports seamless operations. The Philippine government's investment in telecommunications and digital connectivity has provided a reliable foundation for call centres to operate without interruption, thus enabling them to offer 24/7 support to a global customer base.
The reinvention of the call centre industry in the Philippines is also marked by a strategic shift towards diversification. Recognising the need to stay ahead of market trends, these companies have expanded their offerings to include social media management, back-office processing, and other non-voice services. This diversification not only enhances their value proposition but also positions them as comprehensive partners for businesses looking to outsource a broad spectrum of operations.
The industry's transformation is not without challenges, including the need to manage a large and diverse workforce, navigate data security concerns, and maintain service quality across different channels. However, call centre companies in the Philippines are addressing these challenges head-on, with a focus on sustainable growth and the delivery of exceptional customer experiences.
Call centre companies in the Philippines are leading an industry-wide reinvention with their innovative service models and commitment to customer satisfaction. By combining technological sophistication with the warmth and efficiency of Filipino customer service, they are setting new standards for the BPO industry and ensuring that the Philippines remains at the forefront of global customer service innovation.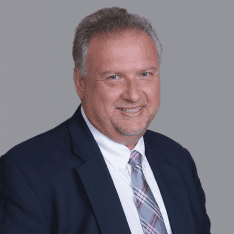 Co-CEO & CCO
US: 866-201-3370
AU: 1800-370-551
UK: 808-178-0977
j.maczynski@piton-global.com
Are you looking for an onshore, nearhsore, or offshore outsourcing solution? Don't know where to start? I am always happy to help.
Let's chat!
Best Regards,
John
Success in outsourcing isn't a matter of chance, but rather the result of a meticulously defined process, a formula that Fortune 500 companies have diligently honed over time. This rigor is a significant factor in the rarity of failures within these industry titans' outsourced programs.
Having spent over two decades partnering with and delivering Business Process Outsourcing (BPO) solutions to Fortune 500 clients, John possesses an in-depth understanding of this intricate process. His comprehensive approach incorporates an exhaustive assessment of outsourcing requirements, precise vendor sourcing, and a robust program management strategy.