Call Centre Companies in the Philippines: Spearheading Technical Excellence in Customer Support 
Contact centres in the Philippines are spearheading technical excellence in customer support, setting a new precedent for the integration of specialised knowledge and customer care. These firms have transcended the traditional expectations of call centres to become bastions of technical expertise, capable of addressing complex queries with precision and acuity.
The rise of the Philippine BPO industry as a leader in technical support is a narrative of innovation and dedication. With a robust foundation in communication skills, these companies have expanded their remit to include in-depth technical support for a range of industries, including IT, electronics, software, and e-commerce. Their technical support teams are composed of highly trained professionals who not only understand the intricacies of products and services but are also adept at communicating complex solutions to customers in an accessible manner.
The commitment to technical excellence is evident in the rigorous training programmes that call centre agents undergo. Emphasising not just the functional knowledge of products and systems, these programmes also focus on problem-solving skills, technical certifications, and continuous learning to keep pace with technological advancements. This investment in human capital ensures that the technical support provided is not just effective but also reflects the latest industry standards.
Moreover, Philippine contact centres are leveraging cutting-edge technology to enhance their technical support services. From CRM systems that offer a 360-degree view of the customer's journey to advanced ticketing systems that streamline issue resolution, technology is the backbone of their operational strategy. AI and machine learning are increasingly being adopted to predict customer issues and provide proactive support, further elevating the quality of service.
The approach to technical support in call centres is holistic. Recognising that technical issues can be a significant pain point for customers, these firms strive to create a support experience that is not only solution-focused but also empathetic. The fusion of technical prowess with the innate hospitality for which Filipinos are known results in a customer support experience that is both efficient and comforting.
The call centre outsourcing industry's pivot to technical excellence has been bolstered by the nation's supportive regulatory environment. Government initiatives aimed at enhancing ICT education, fostering digital infrastructure, and promoting the BPO sector have been critical in cultivating a conducive ecosystem for the growth of technical support services.
As these call centre companies continue to raise the bar in technical support, they are contributing significantly to the Philippines' reputation as a global leader in the outsourcing space. Their services have become invaluable to businesses looking to provide top-tier technical support to their customers, driving customer satisfaction and loyalty.
Call centre companies in the Philippines are at the forefront of delivering technical excellence in customer support. Their blend of in-depth technical knowledge, customer-centric service, and innovative use of technology is setting them apart in the industry. As they continue to innovate and excel, these firms are not just answering calls; they are resolving issues, empowering customers, and defining the future of technical support in the digital age.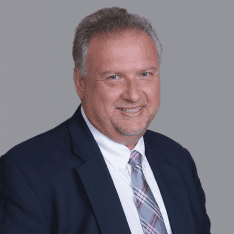 Co-CEO & CCO
US: 866-201-3370
AU: 1800-370-551
UK: 808-178-0977
j.maczynski@piton-global.com
Are you looking for an onshore, nearhsore, or offshore outsourcing solution? Don't know where to start? I am always happy to help.
Let's chat!
Best Regards,
John
Success in outsourcing isn't a matter of chance, but rather the result of a meticulously defined process, a formula that Fortune 500 companies have diligently honed over time. This rigor is a significant factor in the rarity of failures within these industry titans' outsourced programs.
Having spent over two decades partnering with and delivering Business Process Outsourcing (BPO) solutions to Fortune 500 clients, John possesses an in-depth understanding of this intricate process. His comprehensive approach incorporates an exhaustive assessment of outsourcing requirements, precise vendor sourcing, and a robust program management strategy.