In the modern era of customer-centric business, call centers have evolved into the bedrock of customer experience (CX), providing immediate, 24/7, multilingual assistance to customers worldwide. In this context, the Philippines stands out as a preferred outsourcing destination, with a unique blend of cultural adaptability, cost-effectiveness, and a rich talent pool, driven by advanced technologies that are radically reshaping the customer support landscape.
The Philippine call centers are harnessing the power of technologies such as AI, Machine Learning (ML), Natural Language Processing (NLP), and Robotic Process Automation (RPA). These technologies enable faster, more accurate, and personalized responses, thereby enhancing customer satisfaction.
AI and ML drive Intelligent Virtual Assistants (IVA) and chatbots, supporting multiple communication channels—voice, email, social media, web chat, and SMS. With their ability to learn from every interaction, they provide personalized responses, anticipating customer needs, and providing solutions even before they're requested.
RPA streamlines backend processes by automating repetitive tasks, reducing human error, and freeing agents to focus on complex, value-adding tasks. Meanwhile, NLP helps in sentiment analysis, identifying customer emotions during interactions, enabling targeted responses, and aiding in proactive problem-solving.
Yet, what makes these technologies remarkably effective in the Philippines is their synergy with agents. Filipinos, known for their cultural adaptability, empathetic communication, and a high degree of English proficiency, effectively bridge the gap where technology might fall short. They bring the human touch in a tech-dominated landscape, ensuring that the automation doesn't alienate customers, but instead, amplifies CX.
Plus, the nation's wide coverage of supported channels makes it a comprehensive customer support hub. From traditional phone support to modern platforms like social media, businesses can reach their customers in whatever medium they prefer. It's not just about availability, but about making interactions seamless and comfortable for customers, wherever they are, whenever they need support.
These technical advancements in contact centers in the Philippines serve a global clientele that seeks superior CX. In today's competitive business environment, the quality of customer support significantly impacts customer retention and loyalty. The expectation is not just to solve problems but to provide an outstanding, personalized experience that leaves customers feeling valued and understood.
In this age of globalization, businesses operate beyond time zones and language barriers. Hence, the need for 24/7 and multilingual support is more pressing than ever. With its strategic location and multilingual workforce, the country caters to this increasing demand effortlessly.
Despite the rapid advancement in technology, customer support will never entirely be a tech affair. The human element will always play a crucial role. That's where the Philippines shines – marrying advanced technology with the warm, personalized touch of its people. The Filipino agents, aided by technology, have become ambassadors of customer-centric cultures for companies around the world.
The bottom line: The rise of advanced technologies in call centers in the Philippines is transforming the face of customer support. However, it's not just the technology; it's the unique combination of advanced tech, multilingual support, and the empathy of Filipino agents that sets the country apart as a preferred tech support outsourcing destination. This transformation underscores the increasing importance of world-class tech support in delivering superior CX, a trend that businesses worldwide must embrace to stay competitive.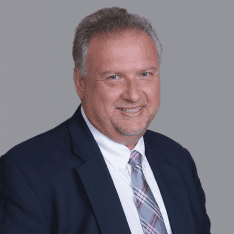 Co-CEO & CCO
US: 866-201-3370
AU: 1800-370-551
UK: 808-178-0977
j.maczynski@piton-global.com
Are you looking for an onshore, nearhsore, or offshore outsourcing solution? Don't know where to start? I am always happy to help.
Let's chat!
Best Regards,
John
Success in outsourcing isn't a matter of chance, but rather the result of a meticulously defined process, a formula that Fortune 500 companies have diligently honed over time. This rigor is a significant factor in the rarity of failures within these industry titans' outsourced programs.
Having spent over two decades partnering with and delivering Business Process Outsourcing (BPO) solutions to Fortune 500 clients, John possesses an in-depth understanding of this intricate process. His comprehensive approach incorporates an exhaustive assessment of outsourcing requirements, precise vendor sourcing, and a robust program management strategy.