What upcoming trends should call centers look out for in 2019?
Enhancing customer experience

Making use of Omni-channels

Using self-service tools

Social network services

Improving employee management
Year by year the landscape of technology advances. With each new tech available BPOs continue to improve their connections with customers. Call centers in the Philippines are considered to be the best in the world. To stay on top means that you have to either keep up with the latest trends or be ahead of it; there's no room for complacency. With the end of 2018 and the beginning of 2019, the BPO world is about to shift once more and new trends that will help propel businesses will emerge. Here are a few important trends that call centers should look out for in 2019:
Enhancing Customer Experience
Customer satisfaction is paramount for call center agencies. It goes without saying that call centers should always be proactive when it comes to customer service. Agents will need to be flexible in order to satisfy every customer. Mastery over specific products and impeccable interaction handling is a must. In this new age of technology, you can easily make the most out of any given information. Keep in mind that you are selling solutions. The products you will present to them are merely ways to address their needs. Customer experience will never get off the top step of things to improve for call centers.
Making Use of Omni-channels
This coming 2019 will bring in more opportunities to make things convenient for both agents and customers alike. For the new year, companies need to invest in a unified service. Omni-channel services will be standard for call center companies. This service will improve overall convenience, allowing agents to access customer information and details with ease. This also prevents the agent from asking too many questions and from customers having to repeat themselves. Ultimately, Omni-channel services will make conversations more seamless and efficient. This means that 2019 will be a chance for call center companies to deliver better service and more effective customer solutions.
Using Self-service Tools
Call center companies not only sell solutions but convenience as well. Customers would always look for the easiest and most effective solutions for any type of service. Nowadays, the majority of the population have access to the internet through their mobile phones, computers, and other devices. With the improved accessibility and availability of the internet, companies should focus on improving self-service tools for computers and mobile phones. Some studies have shown that customers are more inclined to use self-service tools than communicating with an agent, to find solutions.
Self-service tools will be a growing trend for call center companies in 2019. They're fast, effective, and user-friendly — provided that the service is detailed and comprehensive. Making these systems easier for the customers to understand will make things even more convenient for the agent, agency, and customers.
Social Network Services
The relevance of social media to society should be taken advantage of by call center agencies. This 2019, one trend that call centers should make use of is the communication channels of social media. With the widespread use of social media platforms such as Twitter and Facebook, companies can make use of these social network applications as an alternative to calling, texting, or e-mailing.
Set-up a social media account for your customers to reach you and assign a support team to monitor and constantly communicate with the concerned customers. Constantly answering queries with haste and efficiency can greatly increase your company's reputation. Never ignore a query online because the consequences could damage brand's esteem. The internet is the best tool you can use to improve your brand.
Improving Employee Management
The call center industry is often prone to high attrition rates. Not only will this affect the company and their potential performance, but this could make a negative impact on your brand's reputation, and worse, customer satisfaction. When it comes to their careers, the younger generations are all about maintaining a work-life balance. Sometimes, when Millenials are exposed to work stress, they would favor resigning over having to get over the situation. They will be the next generation who will occupy the workforce. An unmotivated agent could fail to meet the standards that customers seek. Disengaged attitudes will cost the company.
To prevent this from happening, empower your agents with all the necessary tools they need to the job. Give them the freedom to be responsible with what they do at work. Start a reward system to encourage agents to excel. From time to time, arrange seminars, workshops, or training courses for them to master their craft. What an employee always seeks in a company and the main reason why they choose to work for one are the opportunities for growth. Provide them with what they need and rest-assured, you'll be making a greater significance in 2019.
Key Takeaway
There will be a lot of opportunities this year when it comes to the BPO industry. New trends will arise, so make the most out of them and don't get left behind. Take advantage of the ever-evolving technology and keep in mind that customer experience should always be your priority. Philippines call centers should continue to bridge the gaps in communication toward customers. Make every experience a convenient one. Following the trends of 2019 will aid you in enhancing your customer service and your company's performance.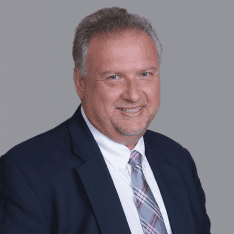 Co-CEO & CCO
US: 866-201-3370
AU: 1800-370-551
UK: 808-178-0977
j.maczynski@piton-global.com
Are you looking for an onshore, nearhsore, or offshore outsourcing solution? Don't know where to start? I am always happy to help.
Let's chat!
Best Regards,
John
Success in outsourcing isn't a matter of chance, but rather the result of a meticulously defined process, a formula that Fortune 500 companies have diligently honed over time. This rigor is a significant factor in the rarity of failures within these industry titans' outsourced programs.
Having spent over two decades partnering with and delivering Business Process Outsourcing (BPO) solutions to Fortune 500 clients, John possesses an in-depth understanding of this intricate process. His comprehensive approach incorporates an exhaustive assessment of outsourcing requirements, precise vendor sourcing, and a robust program management strategy.