In the Philippines, call center services have become a lifeline for small and medium-sized enterprises (SMEs) looking to expand their reach and enhance their operational efficiencies. These centers offer specialized outsourcing solutions that empower SMEs with the capabilities of larger corporations, without the associated overhead costs.
The strategic advantage for SMEs lies in the Philippine BPO's ability to scale services to fit diverse business needs. Whether it's handling customer inquiries, technical support, or managing after-sales services, these centers provide the flexibility that SMEs require to adapt in a fluctuating market. The use of scalable solutions allows SMEs to adjust their level of service in response to seasonal demand, market trends, or during growth phases, ensuring they only pay for what they need when they need it.
A significant draw for global SMEs is the pool of highly skilled agents in the country, who are not only proficient in English but also bring a cultural warmth to customer interactions. This combination results in higher customer satisfaction rates, as interactions are both professional and personable. Moreover, the ability of these agents to offer support in multiple languages means SMEs can confidently enter new markets, knowing their customer service will not be compromised by language barriers.
For SMEs, cost-effectiveness is often a deciding factor, and outsourcing to offshore call centers offers substantial savings. By avoiding the capital expenditure required to set up in-house call centers, including training and technology investments, SMEs can allocate resources to core business areas such as product development and market expansion.
Technology plays a crucial role in the services provided by call centers in the Philippines. They utilize the latest in telecommunications software, CRM systems, and data security protocols, ensuring that SMEs have access to advanced tools that might otherwise be beyond their budget. These technological assets are integral to providing a seamless customer experience and safeguarding client data, which is especially critical for building trust and loyalty in competitive SME sectors.
The 24/7 nature of call center operations aligns with the global marketplace's demands, offering SMEs the assurance that their customers can receive support at any time. This round-the-clock service is not just about addressing issues; it's about capitalizing on opportunities, engaging with customers, and building relationships that drive growth and retention.
Data security and compliance are also well-managed by Philippine contact centers, adhering to international standards and regulations. This is paramount for SMEs that deal with sensitive customer data but may lack the resources to implement comprehensive cybersecurity measures independently.
The support of the government, through investment in BPO infrastructure and training initiatives, further enhances the appeal of outsourcing call center services for SMEs. These initiatives ensure a steady pipeline of qualified professionals and state-of-the-art facilities from which SMEs can benefit.
Call center services in the Philippines offer SMEs a competitive edge through tailored outsourcing solutions. The combination of cost efficiency, scalability, technological sophistication, and skilled human resources provides SMEs with the tools necessary to compete on a global stage. As these enterprises look towards growth and expansion, Philippine BPOs stand ready to support their journey with commitment and expertise.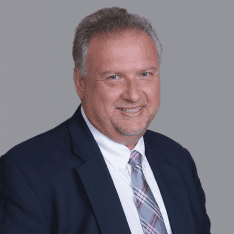 Co-CEO & CCO
US: 866-201-3370
AU: 1800-370-551
UK: 808-178-0977
j.maczynski@piton-global.com
Are you looking for an onshore, nearhsore, or offshore outsourcing solution? Don't know where to start? I am always happy to help.
Let's chat!
Best Regards,
John
Success in outsourcing isn't a matter of chance, but rather the result of a meticulously defined process, a formula that Fortune 500 companies have diligently honed over time. This rigor is a significant factor in the rarity of failures within these industry titans' outsourced programs.
Having spent over two decades partnering with and delivering Business Process Outsourcing (BPO) solutions to Fortune 500 clients, John possesses an in-depth understanding of this intricate process. His comprehensive approach incorporates an exhaustive assessment of outsourcing requirements, precise vendor sourcing, and a robust program management strategy.