Strategically nestled in the heart of Southeast Asia, the Philippines has emerged as a leading destination for call center services outsourcing. Today, the nation is recognized as a premier hub for delivering world-class customer experience (CX) in the global business landscape. Leveraging its key competitive advantages – a highly-skilled, English-proficient workforce, cost-effective operations, and a keen understanding of Western culture – the Southeast Asian nation continues to redefine global standards in the sector.
A deep dive into the services being outsourced reveals a wide range. These include, but are not limited to, customer service, technical support, sales and telemarketing, lead generation, and back-office operations such as data entry and transcription services. The versatility of services offered by the industry has made it an enticing option for businesses across various sectors, from financial services to telecommunications and technology.
What gives the Philippine BPO industry its cutting edge is its adept use of technology to augment these services. The backbone of its operations is an advanced ICT infrastructure, featuring high-speed data connectivity, cloud-based solutions, and state-of-the-art contact center platforms. This technology-rich environment facilitates multichannel communication, covering voice, email, chat, and social media, providing businesses with the flexibility to interact with customers across their preferred platforms.
However, amid the plethora of channels, voice remains dominant, accounting for approximately 65% of services, affirming the importance of personalized human interaction in fostering superior customer experiences. The emphasis on human interaction does not undercut the role of emerging technologies. Many contact centers are embracing artificial intelligence and machine learning to augment their services, deploying chatbots for simple inquiries, predictive analytics for improved customer insight, and automation for routine tasks.
Beyond technology, it's the human element that positions the Philippines uniquely in the global call center outsourcing market. The Filipino workforce, largely composed of millennials, brings to the table a blend of proficiency in English, adaptability to Western culture, and a service-oriented attitude. The combination of these traits results in a workforce that can empathize with customers and provide resolutions in a compassionate and efficient manner, enhancing customer experiences and loyalty.
In an era where CX is becoming a critical differentiator for businesses, the nation's commitment to delivering high-quality customer interactions is noteworthy. Its outsourcing companies invest significantly in training their agents to be customer-centric, empathetic, and solution-oriented. They also invest in employee well-being and engagement, understanding that a motivated workforce translates to superior customer service.
While the country's competitive cost structures offer significant savings for businesses, it's important to note that low-cost call centers typically do not equate to the best service providers. Firms seeking to outsource to the Philippines must consider quality and customer satisfaction alongside cost. Businesses must assess potential partners based on their track records, technological capabilities, ability to scale, and adherence to global standards.
The bottom line, the Philippines, with its multifaceted advantages, has successfully positioned itself as a global call center services outsourcing hub. It combines advanced technology and a dedicated, skilled workforce to provide a broad array of services across multiple channels, always prioritizing customer experience. As businesses continue to recognize the importance of superior CX in gaining a competitive edge, the country stands ready to meet and exceed these expectations. However, for businesses to fully reap these benefits, a strategic approach to selecting a partner, focusing on both cost and quality, is essential. This balance ensures a successful outsourcing partnership, transforming the narrative from cost-saving to value-adding.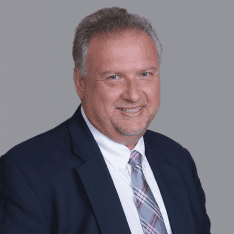 Co-CEO & CCO
US: 866-201-3370
AU: 1800-370-551
UK: 808-178-0977
j.maczynski@piton-global.com
Are you looking for an onshore, nearhsore, or offshore outsourcing solution? Don't know where to start? I am always happy to help.
Let's chat!
Best,
John.
Success in outsourcing isn't a matter of chance, but rather the result of a meticulously defined process, a formula that Fortune 500 companies have diligently honed over time. This rigor is a significant factor in the rarity of failures within these industry titans' outsourced programs.
Having spent over two decades partnering with and delivering Business Process Outsourcing (BPO) solutions to Fortune 500 clients, John possesses an in-depth understanding of this intricate process. His comprehensive approach incorporates an exhaustive assessment of outsourcing requirements, precise vendor sourcing, and a robust program management strategy.