For the uninitiated, the Philippines may conjure up images of pristine beaches, vibrant festivals, and a rich tapestry of history and culture. But delve into the realms of global business, and a different picture emerges. The Philippines, with its strategic location, bountiful workforce, and technological prowess, has become an indispensable asset for Fortune 500 companies, especially when it comes to call center operations.
Over the past few decades, the Philippines has been quietly strengthening its position as a global powerhouse in the contact center industry. What began as a cost-saving venture for companies has evolved into a strategic collaboration characterized by quality, efficiency, and innovation. Fortune 500 giants, with their vast and varied customer bases, have found in the country a reliable partner that ensures they stay ahead in the fiercely competitive global market.
One might wonder, what has drawn these industry behemoths to the shores of this archipelago consistently? The answers are multifold. At the heart of it lies the Filipino workforce. Educated, English-proficient, and culturally attuned to Western sensibilities, Filipino call center agents are adept at providing top-notch customer service. Their ability to grasp complex issues, combined with genuine warmth and empathy, has often been lauded by clients worldwide.
But beyond the soft skills lies another significant advantage: adaptability. As industries evolve and customer demands shift, Filipino call centers have showcased an impressive ability to adapt. From integrating the latest in artificial intelligence and machine learning to offering specialized services tailored for industries ranging from finance to healthcare, the adaptability of these centers has kept Fortune 500 giants agile and customer-centric.
Cost efficiency, while often touted as the primary driver for outsourcing, has become just one part of a larger equation for these industry giants. While the Philippines does offer competitive rates, the focus has shifted to value addition. Fortune 500s aren't merely looking to cut costs; they're aiming to deliver unparalleled service, foster brand loyalty, and drive growth. And in this mission, Filipino contact centers have emerged as strategic allies, offering insights, innovations, and solutions that go beyond traditional customer service.
Support from the Philippine government and investments in infrastructure have further sweetened the deal. With robust data protection laws, state-of-the-art facilities, and incentives for foreign businesses, the country has laid down a red carpet for global enterprises. This proactive approach ensures that the Philippines remains attractive, not just for its existing partnerships but for future collaborations as well.
As the demands of global business grow more complex, the role of call centers becomes ever more crucial. In this intricate dance of demands and delivery, the Philippines has emerged as a partner of choice for the world's most successful companies. It's not just about answering calls; it's about understanding needs, anticipating challenges, and crafting solutions. It's about partnership, growth, and shared success.
In this context, the Philippines isn't just another call center destination. For Fortune 500 corporations, it's a strategic hub, a collaborator, and a catalyst for global success. The archipelago, with its blend of talent, technology, and tenacity, is indeed redefining what it means to be a global call center powerhouse.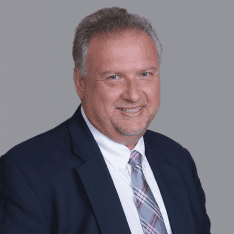 Co-CEO & CCO
US: 866-201-3370
AU: 1800-370-551
UK: 808-178-0977
j.maczynski@piton-global.com
Are you looking for an onshore, nearhsore, or offshore outsourcing solution? Don't know where to start? I am always happy to help.
Let's chat!
Best Regards,
John
Success in outsourcing isn't a matter of chance, but rather the result of a meticulously defined process, a formula that Fortune 500 companies have diligently honed over time. This rigor is a significant factor in the rarity of failures within these industry titans' outsourced programs.
Having spent over two decades partnering with and delivering Business Process Outsourcing (BPO) solutions to Fortune 500 clients, John possesses an in-depth understanding of this intricate process. His comprehensive approach incorporates an exhaustive assessment of outsourcing requirements, precise vendor sourcing, and a robust program management strategy.