Call Center Philippines: Tailored Solutions for Small and Medium Enterprises
In the ever-changing landscape of business, fueled by rapid technological advancements and evolving customer preferences, the pursuit of staying relevant and ahead of the curve becomes paramount. For small and medium enterprises (SMEs), this quest often translates into seeking solutions meticulously tailored to resonate with their unique needs and constraints. Nestled in this dynamic milieu, the Philippines, with its renowned stature as a global hub for call center services, emerges as a lodestar for SMEs scouting for bespoke solutions.
SMEs often find themselves navigating the intricate dance between scalability and cost-efficiency. Unlike the sprawling multinationals armed with vast budgets, these enterprises operate within tighter financial frameworks, making every decision crucial and every investment count. Yet, this apparent constraint doesn't diminish their aspiration for excellence or their ambition to deliver top-tier service to their clientele.
The call center industry in the Philippines understands this delicate balance and has fine-tuned its offerings over the years. It's not just about answering phone calls anymore. It's about providing a full spectrum of customer experience solutions, from handling inquiries and managing complaints to driving sales and fostering brand loyalty. With an abundant pool of skilled workforce proficient in English and well-versed in western culture, the country's call centers are adept at crafting solutions that don't just fit but snugly envelop the requirements of SMEs.
Moreover, the emphasis on flexibility allows these call centers to pivot as per the evolving needs of SMEs. Whether it's adapting to a new software rollout, scaling operations during peak seasons, or integrating feedback loops to continually refine the service, the call centers in the Philippines exhibit an agile approach. This adaptability ensures that SMEs are not strapped into rigid contracts or systems but have the breathing room to grow, adapt, and evolve.
In addition, there's an inherent value proposition in the cost structures the Philippines offers. By availing services here, SMEs can achieve significant operational savings without compromising on quality. This financial advantage enables them to redirect funds towards other pivotal areas like research, product development, or marketing, further fueling their growth trajectory.
But perhaps the most striking attribute is the genuine dedication to creating lasting relationships. The Filipino culture, with its intrinsic emphasis on 'bayanihan' or community spirit, ensures that every interaction is anchored in empathy, warmth, and a genuine desire to help. This cultural nuance, when woven into the fabric of call center operations, guarantees an experience that resonates deeply with customers, fostering loyalty and driving repeat business.
For SMEs looking to strike that elusive balance between world-class service and cost efficiency, the call center industry in the Philippines presents a compelling proposition. Tailored solutions, a flexible approach, cost benefits, and a touch of genuine warmth make it an unbeatable combination, ensuring that SMEs not only survive but thrive in today's competitive business landscape.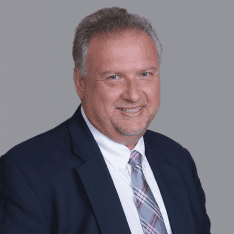 Co-CEO & CCO
US: 866-201-3370
AU: 1800-370-551
UK: 808-178-0977
j.maczynski@piton-global.com
Are you looking for an onshore, nearhsore, or offshore outsourcing solution? Don't know where to start? I am always happy to help.
Let's chat!
Best Regards,
John
Success in outsourcing isn't a matter of chance, but rather the result of a meticulously defined process, a formula that Fortune 500 companies have diligently honed over time. This rigor is a significant factor in the rarity of failures within these industry titans' outsourced programs.
Having spent over two decades partnering with and delivering Business Process Outsourcing (BPO) solutions to Fortune 500 clients, John possesses an in-depth understanding of this intricate process. His comprehensive approach incorporates an exhaustive assessment of outsourcing requirements, precise vendor sourcing, and a robust program management strategy.