Selecting the right call center in the Philippines, where the industry is replete with numerous top-tier service providers, can be a decisive factor in a company's global customer service strategy. The process involves more than a cursory glance at cost-effectiveness; it requires a comprehensive assessment of a vendor's capability to enhance customer satisfaction and uphold brand reputation. Here's a roadmap for businesses to identify and partner with the ideal contact center in the Philippines.
Evaluate Communication and Language Proficiency:
The ability to communicate clearly and effectively is the cornerstone of quality customer service. Prospective partners should demonstrate not just fluency in English but also the capacity to handle linguistic nuances and cultural subtleties that resonate with a global clientele.
Assess Technological Integration:
In an age where digital proficiency is vital, the ideal vendor must employ state-of-the-art technology. This includes advanced Customer Relationship Management (CRM) systems, omnichannel support, and analytics tools that can seamlessly integrate with a client's existing platforms.
Inspect Quality Assurance Mechanisms:
Quality control is paramount in maintaining high service standards. Inquire about a vendor's quality assurance policies, training programs, and the metrics they use to measure agent performance and customer satisfaction.
Consider Scalability and Flexibility:
Business needs fluctuate, and so should the services of a call center vendor. The ideal partner should be able to scale operations up or down in response to demand and adapt services to evolving business models or customer service trends.
Review Security and Data Protection Protocols:
With cyber threats on the rise, a vendor must demonstrate rigorous data security measures. They should be compliant with international data protection regulations and willing to undergo regular security audits.
Analyze Industry Experience and Expertise:
Experience in your specific industry can be a significant advantage. Vendors with a track record of serving similar businesses will likely understand industry-specific challenges and customer expectations.
Verify Financial Stability and Track Record:
A vendor's financial health can impact their ability to deliver consistent services. Examine their history, longevity in the industry, and reputation among peers and clients to ensure they are a reliable partner for the long term.
Look for Cultural Fit:
A vendor should share your company's values and dedication to customer service. Their corporate culture will influence how their agents interact with your customers and represent your brand.
Check for Government Compliance and Certifications:
Ensure the vendor adheres to local and international regulations, including labor laws and BPO industry standards. Certifications can be a testament to their commitment to best practices and continuous improvement.
Request Case Studies and References:
Nothing speaks clearer than proven results. Ask for case studies that demonstrate how the vendor has addressed challenges and driven customer satisfaction. References from existing clients can provide insights into their operational efficiency and reliability.
By taking these factors into consideration, businesses can make an informed decision when selecting a call center vendor in the Philippines. The right partnership will not only lead to cost savings but also deliver a superior customer service experience, which is invaluable in building brand loyalty and a competitive edge in today's market.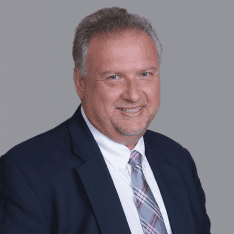 Co-CEO & CCO
US: 866-201-3370
AU: 1800-370-551
UK: 808-178-0977
j.maczynski@piton-global.com
Are you looking for an onshore, nearhsore, or offshore outsourcing solution? Don't know where to start? I am always happy to help.
Let's chat!
Best Regards,
John
Success in outsourcing isn't a matter of chance, but rather the result of a meticulously defined process, a formula that Fortune 500 companies have diligently honed over time. This rigor is a significant factor in the rarity of failures within these industry titans' outsourced programs.
Having spent over two decades partnering with and delivering Business Process Outsourcing (BPO) solutions to Fortune 500 clients, John possesses an in-depth understanding of this intricate process. His comprehensive approach incorporates an exhaustive assessment of outsourcing requirements, precise vendor sourcing, and a robust program management strategy.