Call centers in the Philippines have been growing rapidly in recent years, attracting numerous multinational companies and organizations. This growth is due to the country's large pool of English-speaking, highly skilled, and cost-effective workforce. With the increasing demand for contact center services, it is crucial for companies to identify, evaluate and select the right outsourcing provider for their specific needs. In this article, we will discuss the best practices for identifying, evaluating, and selecting contact centers in the Philippines.
Step 1: Identifying Call Centers in the Philippines:
The first step in the process is to identify contact centers in the country that meet your business needs. To do this, you can start by conducting online research and reading industry reports and analysis. Additionally, you can also consider recommendations from industry peers and colleagues, as well as attend industry events and trade shows to network with potential call center partners.
Step 2: Evaluating Contact Centers in the Philippines:
Once you have identified a list of potential partners, it is important to evaluate them based on various criteria. Some of the key evaluation factors include:
Customer service quality: This is the most critical aspect of a call center, as it directly impacts your customers' satisfaction and your company's reputation. You should look for a call center that has a proven track record of delivering high-quality customer service.
Technology and infrastructure: Call centers in the Philippines should have robust technology and infrastructure to ensure reliability and stability. This includes hardware, software, and network systems, as well as data security measures.
Workforce quality: The quality of the workforce is critical in determining the success of a call center. Look for call centers that have a well-trained and experienced workforce, and that offer continuous training and development programs to their employees.
Pricing: Contact centers in the country are known for their cost-effectiveness, but it's important to compare pricing and ensure that you are getting value for money. Never select a vendor solemnly based on a low hourly rate. Remember that there's a correlation between quality and the hourly rate a vendor charges
Scalability: The outsourcing provider should have the capability to scale up or down depending on your business needs, without impacting the quality of service.
Step 3: Selecting a Call Center in the Philippines:
Once you have evaluated potential providers, it is time to make a final selection. Consider the following best practices when making your decision:
Conduct site visits: Schedule visits to the contact centers you are considering to get a firsthand look at their facilities, processes, and technology. This will give you a good understanding of their capabilities and enable you to make an informed decision.
Review contracts and agreements: Ensure that you review and understand the contracts and agreements thoroughly before signing. This will help you avoid any unexpected costs or obligations down the line.
Consider references: Ask for references from the call center, and reach out to their previous clients to get their feedback and opinions.
Negotiate terms and conditions: Negotiate the terms and conditions of your contract to ensure that both parties are satisfied.
Selecting the right outsourcing provider in the Philippines can be a complex process, but following the steps outlined in this article will help you find the right call center to meet your specific needs. Be sure to do your research, evaluate potential vendors based on key criteria, and follow industry best practices when making your final decision. With the right outsourcing provider in place, you can focus on growing your business while ensuring that your customers receive the highest level of service and support.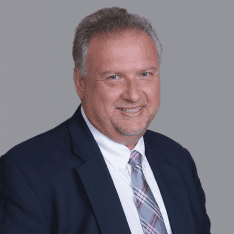 Co-CEO & CCO
US: 866-201-3370
AU: 1800-370-551
UK: 808-178-0977
j.maczynski@piton-global.com
Are you looking for an onshore, nearhsore, or offshore outsourcing solution? Don't know where to start? I am always happy to help.
Let's chat!
Best,
John.
Success in outsourcing isn't a matter of chance, but rather the result of a meticulously defined process, a formula that Fortune 500 companies have diligently honed over time. This rigor is a significant factor in the rarity of failures within these industry titans' outsourced programs.
Having spent over two decades partnering with and delivering Business Process Outsourcing (BPO) solutions to Fortune 500 clients, John possesses an in-depth understanding of this intricate process. His comprehensive approach incorporates an exhaustive assessment of outsourcing requirements, precise vendor sourcing, and a robust program management strategy.