Call Center Philippines: Catering to the Growing Demand for 24/7 Multilingual Omnichannel Services
In the digital era, consumers are accustomed to round-the-clock, multilingual service across multiple channels. Meeting these expectations is no easy task, but the contact center industry in the Philippines is rising to the challenge. This island nation is earning a reputation as a global hub for 24/7 multilingual omnichannel services, providing unparalleled customer service that transcends time zones and language barriers.
The Philippines' call center industry has proven its aptitude in English language support. However, the increasing globalization of business and growing importance of diverse markets has escalated the demand for multilingual services. To meet this demand, the country's call centers are diversifying their language portfolios to include a range of languages, such as Spanish, French, Japanese, Mandarin, and many more. The goal is to offer authentic, culturally nuanced customer interactions that are personalized and satisfying.
The demand for 24/7 customer service is a natural response to the "always-on" digital culture that characterizes the modern business environment. Whether a business operates in New York, London, or Sydney, the Philippines' strategic location enables call centers to provide around-the-clock support that aligns with multiple time zones. The sun never sets on customer support, making businesses feel truly local and accessible, no matter where their customers are.
The move toward omnichannel services is a response to the increasingly digital and connected nature of today's consumers. Customers are no longer just making phone calls—they're sending emails, chatting on social media, and using mobile apps. In response, Philippine call centers are adopting omnichannel strategies that allow for seamless service across multiple platforms. Every customer touchpoint—whether it's a phone call, email, chat, or social media message—is integrated, ensuring a consistent, high-quality customer experience.
Training and development play a crucial role in this endeavor. Contact centers in the Philippines invest heavily in equipping their agents with the linguistic and cultural competencies needed to engage with a diverse customer base. Intensive language training programs, accent neutralization, and cultural sensitivity workshops are standard practice, contributing to the ability of Filipino agents to connect with customers from around the world.
Furthermore, technological advancements are enabling call centers to stay ahead of the curve. Adoption of state-of-the-art CRM systems, AI-powered analytics, and cloud-based infrastructure facilitate real-time monitoring and adaptive service delivery. This ensures that each customer interaction is both effective and efficient, matching the right agent with the right customer, and continually improving service quality.
What sets the Philippines' contact center industry apart, however, is not merely its technical prowess or language skills, but its deep-rooted culture of "malasakit" or genuine empathy. Filipino agents are trained to provide not just customer service, but customer care, adding a human touch to every interaction, no matter what language it's in or what channel it's on.
Partnerships between call centers and leading technology providers further enhance the delivery of multilingual omnichannel services. By aligning with global tech giants, Philippine contact centers have access to the latest technological advancements, further enriching the customer experience.
The country's pursuit of excellence in 24/7 multilingual omnichannel services is indeed a multifaceted endeavor. By integrating technological innovation, linguistic diversity, cultural sensitivity, and a unique approach to customer engagement, the nation's call center industry is defining a new benchmark in global customer service. It's a harmonious blend of modernity and tradition, technology and humanity, efficiency and empathy, creating a service that resonates globally.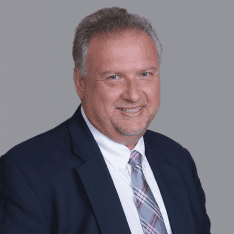 Co-CEO & CCO
US: 866-201-3370
AU: 1800-370-551
UK: 808-178-0977
j.maczynski@piton-global.com
Are you looking for an onshore, nearhsore, or offshore outsourcing solution? Don't know where to start? I am always happy to help.
Let's chat!
Best,
John.
Success in outsourcing isn't a matter of chance, but rather the result of a meticulously defined process, a formula that Fortune 500 companies have diligently honed over time. This rigor is a significant factor in the rarity of failures within these industry titans' outsourced programs.
Having spent over two decades partnering with and delivering Business Process Outsourcing (BPO) solutions to Fortune 500 clients, John possesses an in-depth understanding of this intricate process. His comprehensive approach incorporates an exhaustive assessment of outsourcing requirements, precise vendor sourcing, and a robust program management strategy.