In the sprawling archipelago of the Philippines, the sunrise doesn't just herald a new day; it beckons the start of myriad conversations, troubleshooting sessions, and customer interactions managed by one of the world's most dynamic call center industries. The nation, with its vibrant blend of rich culture and contemporary global influence, has become a mecca for the call center industry, steering conversations and interactions that span continents and cultures.
So, what is it about the Philippines that has turned it into a global focal point for call center operations? The answer is multifaceted.
First and foremost, the language plays a significant role. While Filipino is the national language, English is taught in schools from a young age, resulting in a workforce that's not only proficient but also comfortable in handling complex customer interactions in English. The neutral accent that most Filipinos possess is a plus, as it resonates well with customers from different parts of the world.
It's not just about the language; it's also about understanding and empathy. Filipinos are inherently warm and patient. These qualities, vital for customer service roles, make interactions more personable and solutions-driven. Whether it's a frustrated customer facing technical glitches or someone in need of detailed product information, the Filipino call center agent approaches the conversation with a genuine desire to help and resolve.
The country offers a competitive edge in terms of operational costs. When businesses from developed countries outsource their call center operations to the Philippines, they often find a remarkable balance between cost-effectiveness and quality service. This financial advantage has been a significant driver for many global businesses to set up or outsource their customer service hubs in the country.
From an infrastructural standpoint, the nation is also primed to support the burgeoning BPO industry. Major urban centers like Manila, Cebu, and Clark are dotted with state-of-the-art office spaces equipped with high-speed internet and the latest communication tools, ensuring that the call centers operate seamlessly.
The government's support further propels the industry. Recognizing the substantial contribution of the BPO sector to the country's economy, there have been continuous efforts to create a conducive environment, be it through tax breaks, training programs, or infrastructure development.
Diversity in service offerings is yet another hallmark of the Philippine call center industry. While voice support remains dominant, the range of services has expanded to include chat support, technical assistance, email support, and even roles that require specialized knowledge like financial advisory or IT troubleshooting.
As with any industry, challenges persist. Adapting to the ever-evolving technological landscape, ensuring data security, and catering to a global clientele with diverse needs requires constant innovation and upskilling. But, given the nation's track record, the industry seems poised to tackle these challenges head-on.
The call center industry in the Philippines is more than just a business model; it's a testament to the its resilience, adaptability, and unwavering commitment to service. In a world that's rapidly digitizing and where human touchpoints are becoming rare, the country stands as a beacon, reminding us of the power of genuine human connection.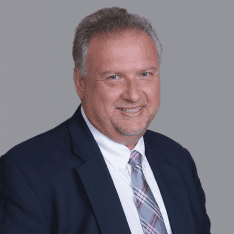 Co-CEO & CCO
US: 866-201-3370
AU: 1800-370-551
UK: 808-178-0977
j.maczynski@piton-global.com
Are you looking for an onshore, nearhsore, or offshore outsourcing solution? Don't know where to start? I am always happy to help.
Let's chat!
Best Regards,
John
Success in outsourcing isn't a matter of chance, but rather the result of a meticulously defined process, a formula that Fortune 500 companies have diligently honed over time. This rigor is a significant factor in the rarity of failures within these industry titans' outsourced programs.
Having spent over two decades partnering with and delivering Business Process Outsourcing (BPO) solutions to Fortune 500 clients, John possesses an in-depth understanding of this intricate process. His comprehensive approach incorporates an exhaustive assessment of outsourcing requirements, precise vendor sourcing, and a robust program management strategy.