Call Center Outsourcing to the Philippines: Why it Makes Perfect Business Sense
Call center outsourcing to the Philippines is a strategic move that many businesses, from startups to Fortune 500 companies, have made—and for compelling reasons. This decision aligns not only with financial prudence but also with a commitment to quality and customer satisfaction.
Cost Efficiency
The Philippines offers a cost-effective solution for businesses looking to optimize their customer service expenditure. Labor costs in the Asian country are significantly lower than in Western countries, yet the quality of service remains high. This economic advantage is coupled with government policies that incentivize the BPO industry, creating a conducive environment for foreign investment.
Cultural Affinity and Language Proficiency
Filipinos are known for their cultural affinity with the West, particularly with American culture, which is reflected in their media and education system. This cultural alignment translates to better customer interactions and service delivery. Moreover, the archipelago nation boasts a high English proficiency rate, which is essential for clear communication in customer service. This linguistic edge is enhanced by the neutral accent of Filipino agents, which is preferred by customers in English-speaking countries.
Quality of Service
The emphasis on customer service is deeply ingrained in Filipino culture, making them natural at providing courteous and empathetic customer support. Philippine contact centers have a track record of high Customer Satisfaction Scores (CSAT) and Net Promoter Scores (NPS), which are critical metrics in the industry.
Scalability and Flexibility
The BPO sector in the country is mature, offering scalability to businesses looking to grow. Companies can easily scale their operations up or down without the constraints of hiring and training new staff or expanding physical infrastructure.
Focus on Core Business
Outsourcing to the Philippines allows companies to focus on their core competencies by relieving them of the time and effort required to manage a call center. This can lead to innovation and growth in their primary market offerings.
Technology and Infrastructure
The country has invested heavily in technology and infrastructure to support the BPO industry. This means businesses that outsource to the Philippines can take advantage of the latest technological advancements in customer service without the need for significant investment in their own IT infrastructure.
Government Support
The local government provides robust support to the BPO sector, recognizing its impact on the economy. This support translates into stability and reliability for foreign businesses that choose to outsource their call center operations to the Philippines.
Skilled Workforce
Filipino workers are not just skilled in communication; they also possess a high level of education. The workforce includes a significant number of college graduates, ensuring that employees bring a high degree of professionalism and expertise to their roles.
Time Zone Advantage
The geographic location of the Philippines provides a strategic advantage for covering various time zones, allowing call centers to offer 24/7 support to businesses and their customers globally.
Industry Expertise
With over two decades of experience, the BPO industry has developed deep expertise in a range of sectors, from telecommunications to healthcare, which allows for specialized support that meets industry-specific needs.
In essence, call center outsourcing to the Philippines represents a holistic approach to business process management. It's a synergy of economic, cultural, and professional elements that create a robust framework for delivering exceptional customer service, making it a judicious choice for businesses aiming to thrive in a competitive global landscape.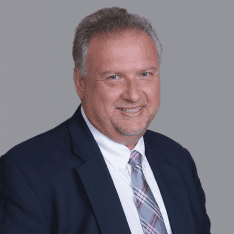 Co-CEO & CCO
US: 866-201-3370
AU: 1800-370-551
UK: 808-178-0977
j.maczynski@piton-global.com
Are you looking for an onshore, nearhsore, or offshore outsourcing solution? Don't know where to start? I am always happy to help.
Let's chat!
Best Regards,
John
Success in outsourcing isn't a matter of chance, but rather the result of a meticulously defined process, a formula that Fortune 500 companies have diligently honed over time. This rigor is a significant factor in the rarity of failures within these industry titans' outsourced programs.
Having spent over two decades partnering with and delivering Business Process Outsourcing (BPO) solutions to Fortune 500 clients, John possesses an in-depth understanding of this intricate process. His comprehensive approach incorporates an exhaustive assessment of outsourcing requirements, precise vendor sourcing, and a robust program management strategy.